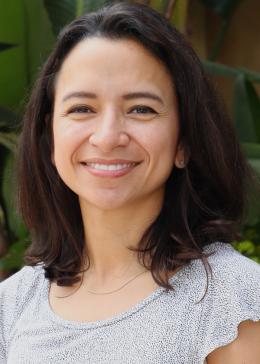 Principal investigators
Based In
West Lafayette, Indiana (USA)
Ariana Torres is an assistant professor at Purdue University and also a principal investigator of a Horticulture Innovation Lab project in Tajikistan.
Her research interests include agricultural economics, technology adoption, agricultural entrepreneurship and economic modeling of decision making. In Indiana, she also runs an extension program with its own website to disseminate information among local farmers.
She has experience working in Latin America, Central Asia and Egypt. Torres is fluent in Spanish, Portuguese and Italian. She holds a Ph.D. in agricultural economics.
Something people would be surprised to learn about me:
I need to watch every soccer game of my favorite team: Barcelona, regardless where I am or what I am doing.
What inspires me:
The passion of people achieving their dreams.
What do you like most about science?
It frees the mind of people.
Organization(s)