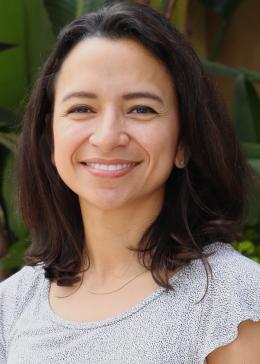 Alumni
Based In
West Lafayette, Indiana (USA)
Ariana Torres is an assistant professor at Purdue University and also a principal investigator of a Horticulture Innovation Lab project in Tajikistan.
Her research interests include agricultural economics, technology adoption, and agricultural entrepreneurship. More specifically, Torres' research focuses on the decision-making processes of specialty crop farmers along with customers' perceptions and preferences. Her expertise includes the economic modeling of adoption of new technologies, the development of decision-making tools for specialty crop growers, and the economic impact of growers' decision-making processes. She provides research-based information to her Indiana agricultural extension program focused on horticulture business at Purdue, to provide trainings and publications to farmers, business owners, extension personnel, and policymakers.
She has experience working in Latin America, Central Asia and Egypt. Torres is fluent in Spanish, Portuguese and Italian. She holds a Ph.D. in agricultural economics as well as a bachelor's degree in horticulture from Purdue University, in addition to a bachelor's degree in agronomy from the Panamerican Agricultural School, Zamorano. 
What is your favorite travel tip?
Visiting farmers markets in other countries/cities to notice the diversity of produce
When I'm not working, you can find me…
Hanging out with friends, watching soccer
Best thing about collaborating across borders:
Getting out of comfort zone, trying new foods
Organization(s)