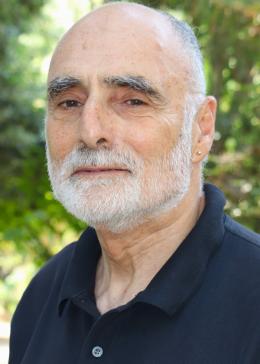 Alumni
Based In
Davis, California (USA)
G. David Miller has worked as a collaborator on Horticulture Innovation Lab projects in Cambodia and Vietnam and is also the founding director of the Research Innovations Fellowship in Agriculture program within the UC Davis College of Agricultural and Environmental Sciences.
Miller has worked as a development practitioner for more than 50 years. In his work with the Research and Innovations Fellowship in Agriculture (RIFA) program, he leads a program that recruits, trains and places graduate level scholars from throughout the University of California system to engage with host country counterparts in designing and implementing sustainable development projects. His field of study focuses on international community economic development.  With the Horticulture Innovation Lab, he is involved in designing and implementing "shared-interest savings groups" among smallholder farmers in Cambodia in which farmers can adopt, adapt, scale up and invest in technologies and practices necessary for sustainable farming enterprises. He is also Professor Emeritus at Southern New Hampshire University, he continues to consult regarding the International Community Economic Development Masters Degree Program (recently moved to UNH) which he established in 1988.
Miller has lived and worked in the Middle East and North Africa for more than 12 years. He has designed and managed projects in Morocco, Tanzania, Lebanon, Egypt, Israel, Palestine and throughout Sub-Saharan Africa. Over his career he has worked for Peace Corps, the U.S. Agency for International Development, and also Save the Children — where he served as the deputy vice president of programs. Miller has also served on the board of several NGOs and educational institutions including founding the West Marin Review, serving on the editorial board of the Point Reyes Light newspaper, serving on the tenure review committee of the American University of Beirut, served as a research fellow at the Watson Institute for International Studies at Brown University, and provided consultation to the American University of Armenia.  
Besides, English he is conversant in French, Hebrew and Arabic (Moroccan dialect). Miller holds a Master's of Social Work in Community Economic Development from the University of Michigan, a Master's of Science in Educational Psychology from Northeastern University, and a bachelor's degree in psychology from Brown University.
Favorite agricultural advice?
Plant the green side up! 
What inspires me:
My dear wife, Professor Susan Miller. She threatened to beat me up over 70 years ago when we first met at age 6 and she still continues to do so. 
When I'm not working, you can find me…
in the rubbish! 
Organization(s)