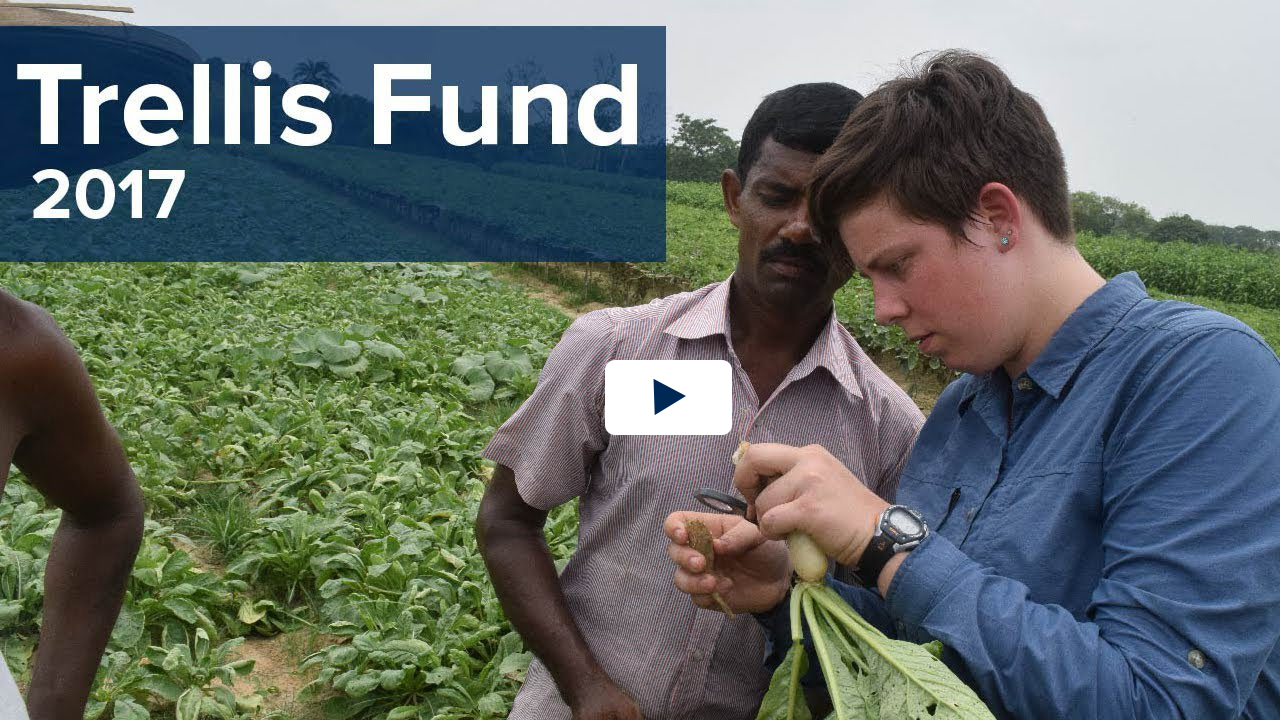 Update: The deadline for students to apply to 5 specific projects in Uganda and Ghana has been extended to Nov. 20, 2017. See details at Trellis Fund webpage. 
The Horticulture Innovation Lab is recruiting graduate students to take part in 15 new Trellis Fund projects in Africa and Asia.
Selected students will travel to Nepal, Ethiopia, Tanzania, Uganda, Rwanda or Ghana while providing agricultural expertise to a local organization and their farming clientele.
Graduate students who are attending four of the Horticulture Innovation Lab's partner universities — North Carolina State University, the University of Florida, the University of California, Davis, and the University of Hawaiʻi at Mānoa — are eligible to apply. The deadline for applications is Oct. 27, 2017.
This video was created for mentors and recruiters at the Horticulture Innovation Lab's four partner institutes to use while recruiting graduate students to apply to participate. Watch the 2017 Trellis Fund student recruitment video on YouTube: Recruiting grad students for Trellis Fund fellowships.
University students work with organizations in developing countries, to help farmers
Each Trellis Fund project connects a grad student from an American university with an organization in a developing country, to work together to help local farmers better grow fruits and vegetables. The organization receives a small grant to tackle a specific issue for farmers they work with — related to irrigation, plant nutrition, pest management, postharvest handling, food processing, nutrition, marketing or other agricultural production issues — and works with a graduate student as an agricultural consultant.
Students provide agricultural expertise to support the project and help farmers — including 2 weeks of international travel for in-person work. In addition to hands-on experience, students are provided air travel, reimbursement for travel costs and a $300 fellowship upon completion of the project. Students will be required to complete 100 hours of remote work with their partners and participate in a 10-week, online seminar to better prepare for working in international development situations.
The Trellis Fund is led by the Horticulture Innovation Lab at UC Davis, in partnership with North Carolina State, the University of Hawai'i at Manoa and the University of Florida. Funding for the Horticulture Innovation Lab comes from the U.S. Agency for International Development as part of Feed the Future, the U.S. government's global hunger and food security initiative.
"We want to inspire young academics to work in the developing world, to realize they can make a big impact in farmers' lives with agricultural science," said Erin McGuire, associate director for the Horticulture Innovation Lab. "Our universities are preparing these young people with agricultural skills that they can share far beyond the classroom."
From Nepal to Ghana, wide array of student international experiences
Since the Trellis Fund started in 2011, more than 47 graduate students have worked on Trellis Fund projects in 20 countries with a wide variety of experiences.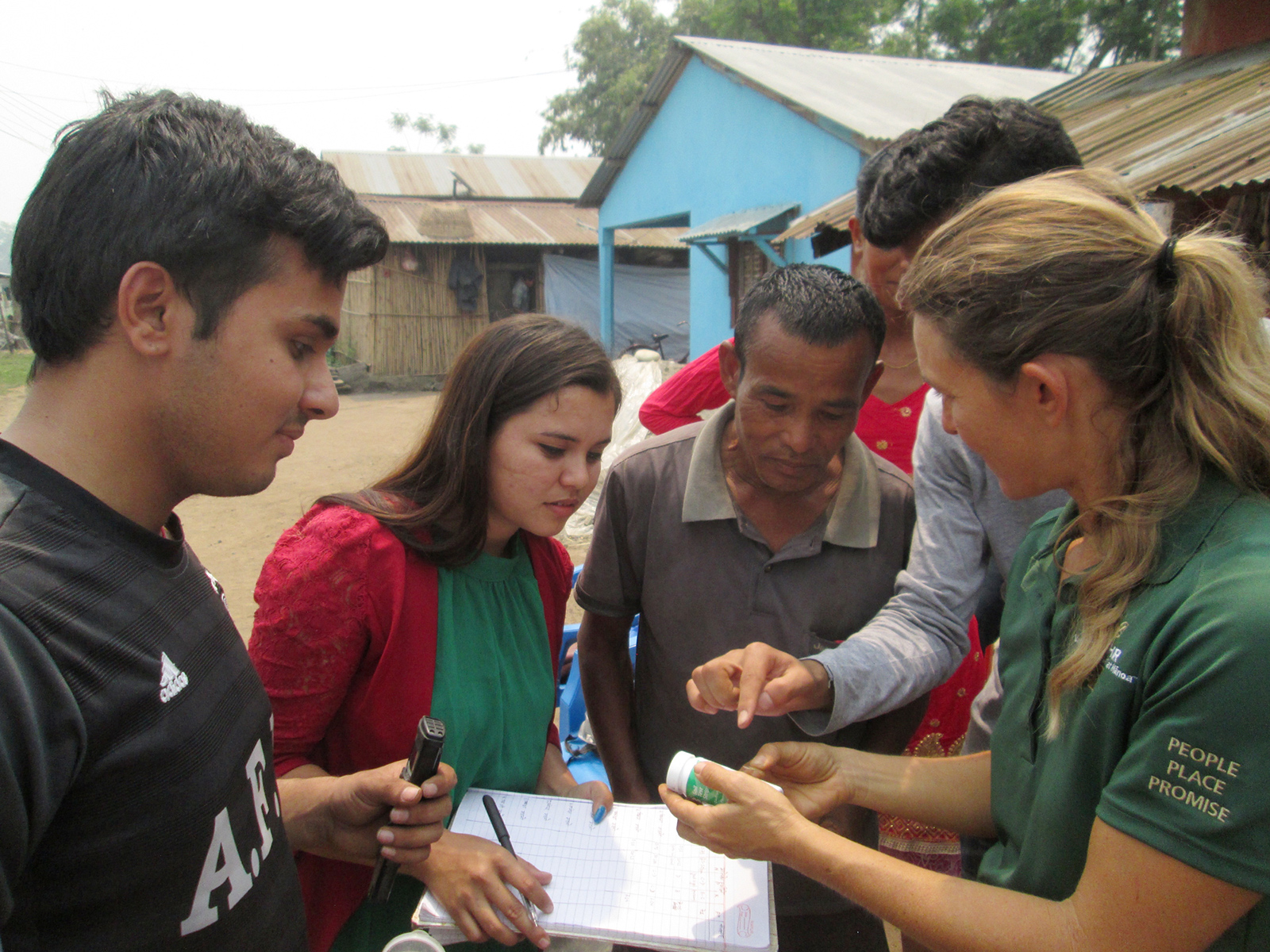 In one of the most recent projects, a University of Hawai'i student helped farmers in Nepal with their first soil tests to better understand how to manage soil health and fertility. The student, Tiare Silvasy, shared her experiences in a Q&A blog post and video that she shot with her student partners, the "EcoMinions," while in Nepal.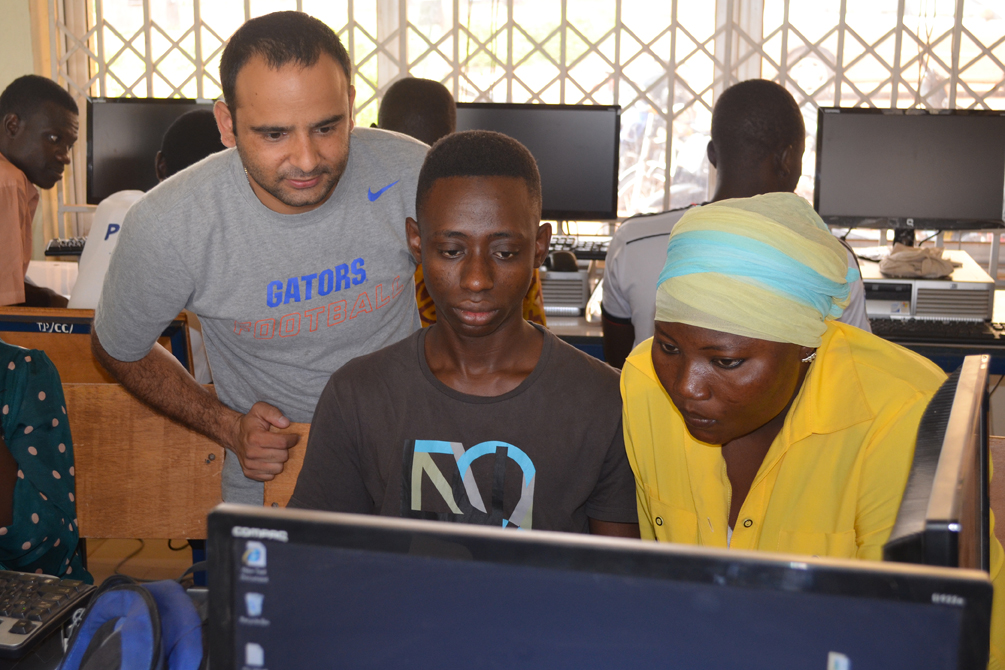 In the prevous round of projects, Dev Paudel, a University of Florida student, led a training for students in Ghana to gain state-of-the-art analysis skills, to better support local horticulture research. Fresh from his time in Ghana, Paudel was optimistic about the students he worked with making use of their training: "I believe this training will be advantageous to the students as they leap into their new careers," he said.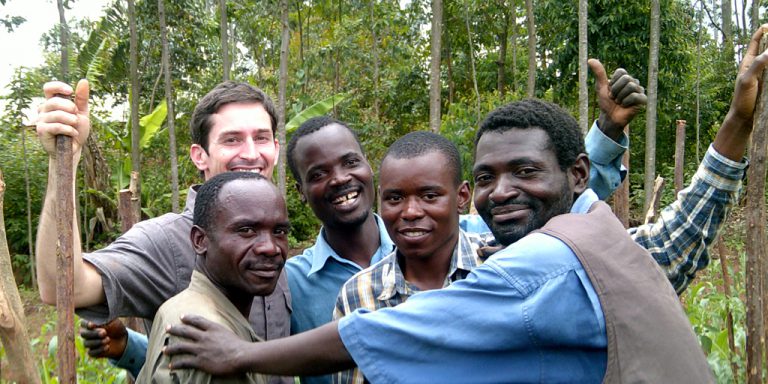 Mark Lundy was one of the first UC Davis students to travel on a Trellis Fund project and later became a California farm advisor and UC Cooperative Extension specialist at UC Davis. He reflected back on how his work with an agronomist in Malawi during a Trellis Fund project impacted his own career in a column for the Feed the Future website, "How a global trip inspired this Californian to focus locally."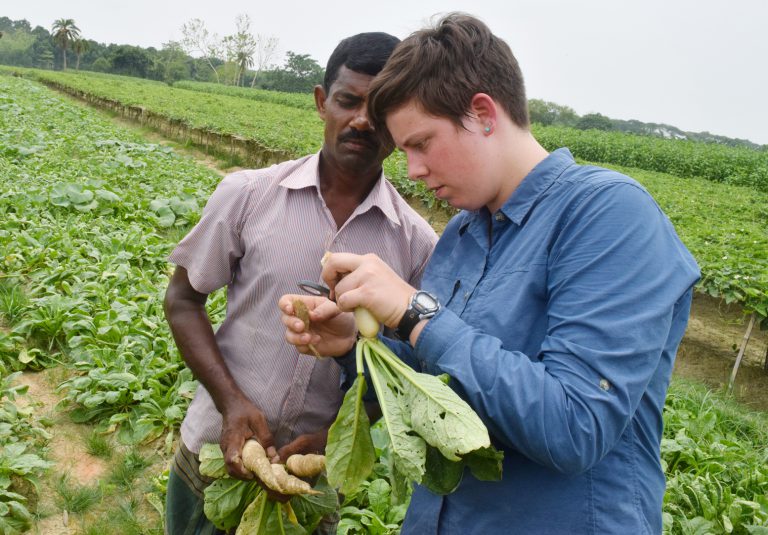 Stories from three other UC Davis students were also featured in a Davis Enterprise newspaper article, "Global insights: Trellis students work abroad," based on their experiences with soil science, pest management, and international agriculture in Kenya, Malawi and Bangladesh.
Grad students: Apply by Oct. 27 for Trellis fellowships
To apply, students can review the available Trellis Fund projects for topics, activities and regions that relate to their interests.
Based on the available projects, students with expertise in any of these topics are especially encouraged to apply:
Postharvest management
Fruit and vegetable processing
Crop production, including vegetables, kiwi fruit or tropical plants
Pest, disease and weed management, including organic controls
Soil management, including mulching, composting, biochar, soil tests
Small-scale irrigation
Agricultural marketing
Experimental field design
Economic analysis
Accounting and business skills
Students can select up to three Trellis Fund projects to apply to and will be asked to rank their preferences. For each application, students submit a resume and brief cover letter explaining their interest and related experience. Applications are due by Oct. 27.
See the Trellis Fund webpage for complete application instructions, Trellis student FAQs, and access to the online application.
If you have additional questions, please contact trellisfund@ucdavis.edu.
More: