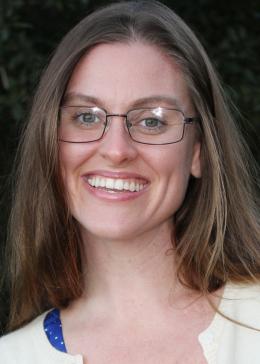 Leadership
Based In
Davis, California (USA)
Erin McGuire is the Associate Director of the Horticulture Innovation Lab. In this role, she manages global research and partnerships focused on improving the lives of smallholder farmers and their communities through horticulture.  She particularly specializes in diversifying agricultural innovation pipelines and equity in scaling. 
Most recently Erin worked closely with the CGIAR and Wageningen University and Research to build GenderUp, a conversational method for responsible scaling. Before coming to the Horticulture Innovation Lab, Erin served as the policy director for the National Farm to School Network, where she focused on children's nutrition and boosting small farm income. Empowering disadvantaged women and children with better health, and small-scale farming communities with financial prosperity are important drivers of Erin's work. Erin spent time working for the U.S. Congress, for a  congressional member that served on the House Agriculture Committee where she developed policies that benefited rural communities through better investments in government purchased local agriculture products. 
She has also worked as an economic analyst and researcher at UC Davis, where she set-up D-Lab curricula in Honduras and Thailand, co-authored research with Agricultural Resources and Economics faculty on the effects of purchasing local foods, and led a project with the College of Agricultural and Environmental Sciences International Programs Office on understanding call center efficacy in agricultural extension in Ghana and Bangladesh.
Erin McGuire is a PhD Candidate and holds a master's degree in International Agricultural Development from UC Davis and also a bachelor's degree in political science from the College of Santa Fe.
Favorite vegetable: Arugula
What is your favorite travel tip?
Window seat is the best, all other arguments are null
What do you like most about science?
Science has the potential to be accessible to everyone. It's something we can all build upon and participate in. 
Organization(s)