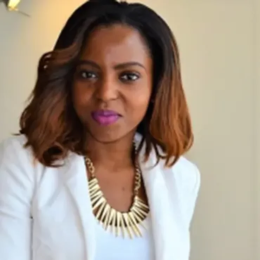 Regional Hub Managers
Program Manager - (East Africa Regional Hub)
Annesofie Misiani is a Development Communication Specialist with 6 years' experience in designing and implementing communication strategies for various development projects across Africa. She's also experienced in donor & stakeholder engagement, operations, strategic leadership management, planning and coordination of high level events.
 Annesofie currently serve as the Program Management Officer with the International Centre for Evaluation Development (ICED), where her role involves managing the Advancing Local Leadership Innovation Network (ALL-IN Research Network) which strengthens the capacity of development economists and related social scientists in Africa and the Global South to fully engage and take the lead in defining research priorities that have transformative impact on public policy in their countries. She also supports in the program coordination of the Horticulture Innovation Lab (HIL) program in East Africa region.
 In addition, she has engaged with MSMEs in the agricultural development sector, with projects that are pro women and youth empowerment within Sub-Saharan Africa. She is passionate about championing quality dialogue between development partners, as a gateway to ensuring sustainable livelihoods for all.
Annesofie earned her MA in Law & Diplomacy, majoring in International Trade, from Coventry University, England (2014-2015), earned advanced certification in Public Private Partnership (PPP) with DANIDA Fellowship Center (DFC), Copenhagen, Denmark. (2017), and (BCP) Business Continuity Planning , Business Model Innovation, Risk Management , and Cash Flow Management , Ernst & Young LLP, Nairobi Kenya (2020). She also has a Bachelor of Art Degree in Community Development, majoring in gender development and project management from Daystar University. (2009-2012)
Organization(s)