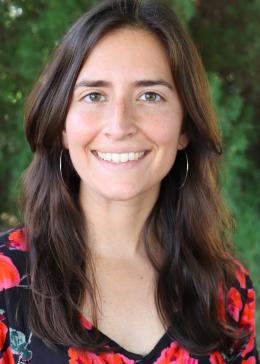 Alumni
Former graduate assistant
Based In
Davis, California (USA)
As a graduate assistant, Asha Sharma worked on monitoring and evaluation of the Horticulture Innovation Lab's research. She also helped lead the Trellis Fund student seminar, and supported other activities for the Trellis Fund.
While working with the Horticulture Innovation Lab, Asha was pursuing a master's degree in International Agricultural Development at UC Davis. Before coming to Davis, she worked as a research assistant at the Union of Concerned Scientists on reducing deforestation from agricultural production. She joined the Horticulture Innovation Lab team to focus her work more directly on how to improve smallholder livelihoods and resilience.
She holds a bachelor's degree in political science from the University of Texas at Arlington.
Favorite vegetable:
Garlic
First international travel experience: 
Started off small and went to Niagara Falls next door.
Favorite fruit:
Mangoes, preferably in mango lassi form.
Organization(s)