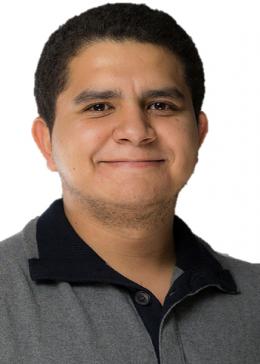 Alumni
Based In
Zamorano, Honduras
Erick Gutiérrez is a sustainable agriculture instructor at the Panamerican Agricultural School, Zamorano, located in Honduras. He teaches soil conservation practices and sustainable agriculture techniques to students using the learning-by-doing approach that characterizes Zamorano.
With the Horticulture Innovation Lab, Gutiérrez worked on a project focused on expanding tomato grafting for entrepreneurship in Guatemala and Honduras. He received a scholarship supported by the Horticulture Innovation Lab to pursue a master's degree at the University of Wisconsin-Madison.
Gutiérrez studies the use of grafted vegetables (tomatoes, eggplants, and peppers) to control soil-borne pathogens like bacterial and Fusarium wilt. Soil-borne pathogens that affect Solanaceae crops are one of the biggest issues among rural farmers in the main production areas of Honduras, causing important yield losses and reducing farmers' income. When the right scion/rootstock combination is used, farmers can control soil diseases and obtain higher yields thus increasing their income and improving their livelihoods.
Gutiérrez holds a master's degree in Plant Breeding and Plant Genetics from the University of Wisconsin-Madison and a bachelor's degree in Agricultural Engineering from Zamorano.
Most influential quote:
"That the powerful play goes on, and you may contribute a verse" Walt Whitman
What inspires me:
Farmers
Favorite fruit:
Papaya