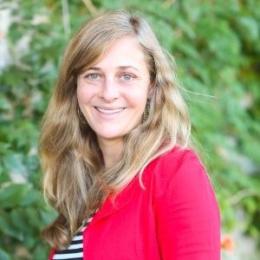 Consortium Specialists
Director, Technical Services at Making Cents International
Consortium Specialist - Youth Engagement
Based In
Washington D.C., USA
Hillary Proctor is an experienced youth and agriculture, youth enterprise, and livelihoods specialist. 
Hillary has over fifteen years of international experience providing assessment, project design, and capacity building services for USAID, foundations, and other bi-lateral donors. She is adept at understanding youth perspectives, recognizing where opportunities lie in rural economies and specific value chains for youth engagement, and matching them through the design and implementation of appropriate livelihood development programs.

Ms. Proctor has participated in or led youth and agriculture assessments, designed rural youth livelihood programs, and developed capacity building approaches, curricula and the institutions or trainers that deliver them across Africa, the Middle East, Asia, and the Caucuses. Recently, Ms. Proctor completed a youth and agriculture assessment for USAID Nigeria, developed a youth farming curriculum in Liberia under the USAID-funded LAUNCH program, and worked with Plan International to assess and develop a rural youth savings program that is being implemented across Africa. Ms. Proctor is also an expert curriculum developer, facilitator, and trainer. Her work is grounded in her own agricultural experience, living and working on cattle ranches in the US, and her passion for developing youth capacity.