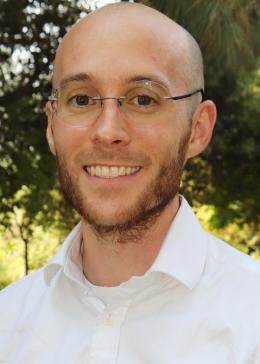 Alumni
Former graduate assistant
Based In
Davis, California (USA)
As a graduate assistant, Kevin Hudnall supported various Horticulture Innovation Lab activities, including preparing website content and supporting Trellis Fund project management. 
While working for the Horticulture Innovation Lab, he was a master's student in the Biological and Agricultural Engineering department at UC Davis. Previously as a student in California he has had the opportunity to participate in many agricultural research projects including the use of synthetic pheromones to control pests, the infestation of fruit and nut trees by the soil pathogen phytophthora, and the bioconversion of agricultural waste products into usable materials. He joined the Horticulture Innovation Lab to gain perspective on how technical skills can be transmitted internationally and cross-culturally to improve food systems.
Kevin holds a B.A. with a double major in philosophy and anthropology from UC Berkeley and a B.S. in Biological Systems Engineering from UC Davis. His current research is on microencapsulation, a technology with many agricultural applications, including the encapsulation of plant beneficial microbes. Specifically he is working on computer simulations of material transport through the microcapsule. 
 
Favorite fruit:
Pineapple 
First international travel experience:
A quick hop into Tijuana, Mexico, as a child 
Single best fruit-eating experience:
I ate a mango with a sadhu at the base of a glacier in the Indian Himalayas. I don't like mangoes but I couldn't pass up the opportunity. 
Organization(s)