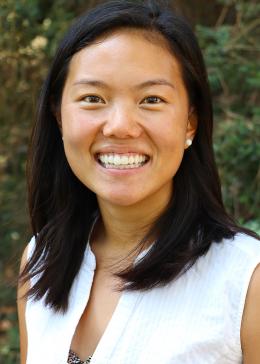 Alumni
Former graduate assistant
Based In
Davis, California (USA)
As a graduate assistant, Lauren Howe managed the Horticulture Innovation Lab's Trellis Fund, a grant-making program that connects organizations in developing countries with U.S. graduate students who have expertise, generating benefits for both the students and the in-country institutions. Lauren also assisted with other tasks, including grant applications and white papers.
While working for the Horticulture Innovation Lab Lauren completed a master's degree in International Agricultural Development at UC Davis. She is committed to addressing climate change, food insecurity, and sovereignty through gender-equitable, environmentally sustainable, and nutrition sensitive agriculture, both locally and internationally.  Before coming to the Horticulture Innovation Lab, Lauren was the Manager of Community Engagement and School Gardens for Slow Food USA, based in Denver, Colorado. In 2013, Lauren was selected a Thomas J. Watson Fellow to pursue an independent postgraduate research project: "A Sustainable Future for Food and Farming: Modern Technology and Traditional Wisdom." She is also a member of Phi Beta Kappa National Honor Society. 
Lauren graduated from Hamilton College with a bachelor's degree in Environmental Studies, concentrating in Women and Gender Studies with a minor in Government. 
When I'm not working, you can find me …
Outside and being active (e.g. running, road cycling, rock climbing, yoga, hiking, skiing, gardening)
What is your favorite travel tip?
Get involved with the Couchsurfing network! Meeting and staying with locals is the best way to get to know a culture, and there is great potential to make international friendships with like-minded people.
Single best fruit-eating experience?
My first time eating custard apples (also known as sugar-apples or sweetsops) was on a farm tour in India. We saw integrated, minimum-till systems with impressive yields and tasted one custard apple variety that was developed using traditional breeding methods by the farmer himself, which was larger, sweeter, and had a better pulp-to-seed ratio; it was delicious!
Organization(s)