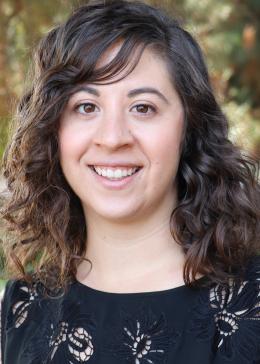 Alumni
Former graduate assistant
Based In
Davis, California (USA)
While working for the Horticulture Innovation Lab as a graduate assistant, Lisa Artuso supported the program's Trellis Fund and also assisted with monitoring and evaluation activities.
As a master's student in International Agricultural Development at UC Davis, Lisa studies empirical program design and participatory farmer engagement. Her research interests include soil management, land use management and coffee, with attention to economic, social and political influences on adoption and maintenance of improved systems and technologies.
Lisa was previously based in Washington, D.C., where she supported USAID-funded economic growth and agricultural development programs. Her most recent professional roles have been as a project manager for Creative Associates International and as a project coordinator for Agricultural Cooperative Development International and Volunteers in Overseas Cooperative Assistance for ACDI/VOCA. At ACDI/VOCA, she managed a portfolio of development projects in China, Uganda, Ghana, Liberia, the Democratic Republic of Congo and Ethiopia. Lisa supported proposal development design and writing for both firms.
Lisa graduated from Gordon College, located in Massachusetts, with a dual bachelor's degree in political science and international affairs, with a concentration in sustainable development.
What is your favorite travel tip?
Get outside of your comfort zone and try new experiences — especially food! Meals are a great way to learn about people and culture.
When I'm not working, you can find me…
New to California, I'm excited to explore Northern California's wine country and wealth of Bay Area restaurants with friends and family.
One unexpected skill I have:
Although I don't get to use this skill very often, I started horseback riding at age 4 and love horses!
Organization(s)