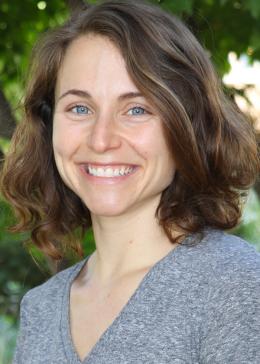 Alumni
Former graduate assistant
Based In
Davis, California (USA)
As a graduate assistant, Liza Wood focused on technology adoption and innovation diffusion among Horticulture Innovation Lab projects, to provide insight into long-term adoption. She also reviewed how horticulture innovation has conceptually changed over the past decade.
She worked with the Horticulture Innovation Lab as a PhD. student in the UC Davis Ecology Graduate Group, researching with the UC Davis Center for Environmental Policy and Behavior.
Liza has worked with various crops (rice, spelt, cacao, and coffee) across the globe, from Thailand to Peru, with a special interest in critical sustainable development, sustainable intensification, and grassroots movements. As a master's degree student, her research focused on social movements for alternative agricultural practices in Thailand, sustainable intensification in Greece, and governance for climate change adaptation for commodity crops in the Netherlands. Her current research focuses on seed systems governance for resilience in the United States, with a special interest in how the public and private sector are breeding for climate change adaptation. Her work with the Horticulture Innovation Lab allows her to continue to critically engage in development approaches and learn about the unique challenges facing horticultural crops.
She earned master's degrees in Sustainability Science and Policy from Maastricht University (Netherlands) and in Organic Farming and Food Production from Newcastle University (England). She also holds a double bachelor's degree in political science and biology from College of Charleston in South Carolina.
Favorite vegetable:
Snap peas 
Memorable fruit or vegetable encounter:
Visiting the International Potato Center in Peru and getting to see thousands of varieties being cryobanked. 
Organization(s)