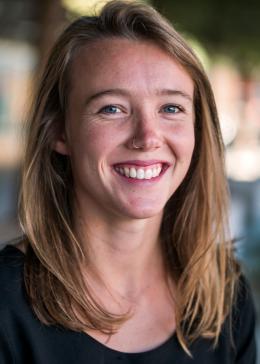 Alumni
Graduate student researcher
Meg Slattery works as a graduate student researcher for Kurt Kornbluth in the UC Davis Program for International Energy Technologies, developing curriculum for project-based courses. She is working on the Horticulture Innovation Lab project focused on designing for horticulture development with D-Labs in Honduras and Thailand.
Between 2015-2018, Slattery spent more than 18 months working with a small nonprofit organization in rural Nicaragua called Grupo Fenix. She initially worked as a volunteer installing household photovoltaic systems before becoming paid staff, ultimately managing a pilot project constructing composting latrines with a local team. Her research interests include distributed energy resources and sourcing and disposal practices for Lithium-ion batteries.
She is currently pursuing a master's degree in Energy Systems at the UC Davis Energy and Efficiency Institute. Slattery holds a bachelor's degree in Science, Technology, and Society from Vassar College with a minor in Public Policy Economics.
Favorite fruit:
Peaches
What is your favorite travel tip?
Talk to taxi drivers! It's one of my favorite ways to learn about the history of a place and unique spots.
Best thing about collaborating across borders?
Learning that there are an infinite number of different ways to do and think about things.
Organization(s)