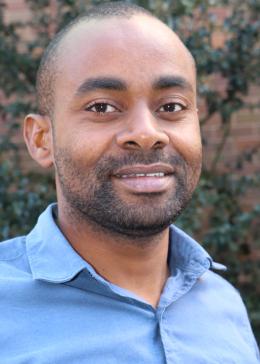 Alumni
Based In
Morogoro, Tanzania
Ramadhani Omari Majubwa is a lecturer in the Department of Crop Science and Horticulture at Sokoine University of Agriculture (SUA) in Tanzania.
At SUA, he engages in research, outreach and consultancy work on horticultural production and postharvest handling. Majubwa is a collaborator on a Horticulture Innovation Lab project focused on building postharvest capacity in Tanazania. He conducts trainings for agricultural extension workers and farmers about proper postharvest practices and is building capacity within SUA to offer more opportunities for postharvest education, degree specialization, training and research. 
His current research focuses on postharvest physiology, postharvest technologies and the best agricultural production practices and handling practices for safe, quality produce.
Majubwa is an expert in the development of harvesting and postharvest technologies for citrus fruits, in particular mandarin fruits. As part of his Ph.D. research, he developed affordable, accessible and reliable harvesting and packaging technologies for citrus growers in Tanzania.
He holds a Ph.D. in horticultural sciences from the University of Florida. His master's degree in crop science and bachelor's degree in horticulture are from SUA.
Favorite Fruit?
Citrus fruit, particularly mandarin
Best thing about collaborating across borders?
Knowledge and skill exchange/share within and outside of one's field of expertise.
Most influential quote:
"Our current success is the output of previous and current efforts. Never stop struggling."
Organization(s)