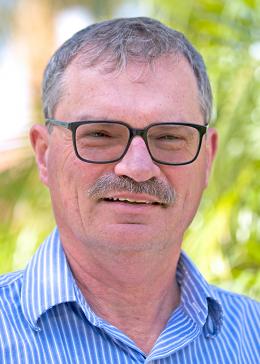 Alumni
Cooperative Extension Specialist
Based In
Salinas, California (USA)
Steven Fennimore is a UC Cooperative Extension weed specialist in the UC Davis Department of Plant Sciences and based at the USDA Agricultural Research Station in Salinas, California. He has also worked with the Horticulture Innovation Lab as a principal investigator for an agricultural extension project based in Kenya.
What is your favorite travel tip?
Listen and observe what the locals do.
Best thing about collaborating across borders:
Learning the points of view, food and customs of our friends around the world. I always learn a lot when I travel.
What inspires me:
New ideas, new technologies, young people.
Organization(s)