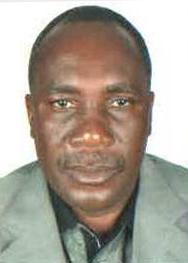 Alumni
Based In
Morogoro, Tanzania
Theodosy Joseph Msogoya is an associate professor in horticulture at Sokoine University of Agriculture.
He is also the coordinator of the university's Directorate of Postgraduate Studies, Research, Technology Transfer and Consultancy. He chairs two technical committees for the Tanzania Bureau of Standards (TBS) overseeing standards for fresh and processed fruits and vegetables.
Msogoya is a collaborator with the Horticulture Innovation Lab project focused on building postharvest capacity in Tanzania. His research interests include plant propagation, the field performance of in vitro derived crops and methods to reduce postharvest losses among crops of fruits and vegetables. His goal is to produce high quality plant materials that can enhance crop productivity and reduce postharvest losses. He specializes in researching banana crops. He is fluent in French and English.
Msogoya has a Ph.D. in applied plant biology from the University Essex, in the United Kingdom; an M.S. in horticulture from the National School of Horticulture and Landscaping in Angers, France; and a B.S. in crop science from Sokoine University of Agriculture.
Organization(s)