By Mark Bell, Horticulture Innovation Lab
The "ASK ME" framework uses 5 elements to help researchers, extension agents, development workers, and educators better work with farmers and meet their needs in a variety of situations.
A = Audience and needs. Assess the relevant needs and wants of the audience. Talk with partners, target groups and stakeholders using methods such as: focus groups, participant observation, field visits, surveys, interviews, key informants, and intuition based on field experience.
S = Solutions. Identify solutions that are appropriate for the farmers' socio-economic and market circumstances. Test and validate solutions under farmer conditions.
K = Key message. Identify the key message related to each solution. What are those elements absolutely needed for successful implementation of a change (solution). Distinguish between "need to know" and "nice to know." Drafting the key message requires a clear understanding of what is appropriate for the target audience.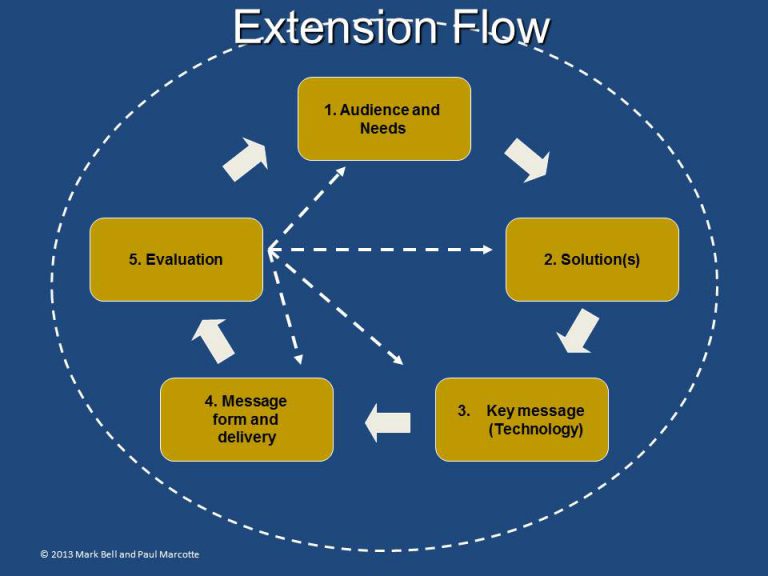 M = Message form and delivery. Package and deliver your message. Identify existing communication channels used by farmers and how you can best use those to reach and convince farmers of the opportunity and benefits of a change. The key message is the basis for delivery. You should consider a blend of communication options using both traditional methods such as field demonstrations and training events, as well as newer options such as cell phones, video and radio.
E = Evaluation. This framework requires interaction and dialogue, with evaluation throughout the entire process. Continually evaluate to learn and to improve each element — to evaluate the efficacy of the delivery (communication) process, to evaluate the efficacy of the solution and to identify emerging needs.
In addition to serving as the leader for communications and information transfer at the Horticulture Innovation Lab, Bell is also the director of the UC Davis International Learning Center.
More information: