Dr. Adel Kader, professor emeritus in the UC Davis Department of Plant Sciences, died Dec. 10 at the age of 71. He joined the UC Davis faculty in 1972 and served the University of California for more than 35 years, continuing to be active after retirement in both postharvest and horticultural development — including serving on Horticulture CRSP's International Advisory Board. He published more than 230 technical publications and served as an advisor on postharvest strategies for maintaining quality and reducing losses of horticultural perishables both within the U.S. and in many other countries, including Chile, China, Egypt, Ghana, India, Jordan, Kuwait, Lebanon, Mexico, Thailand and the Philippines.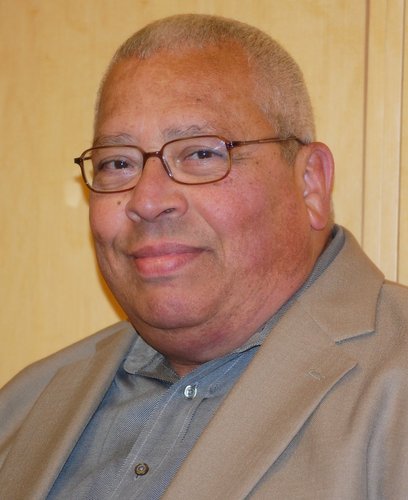 With the sudden death of Adel Kader, the horticultural development community mourns the loss of a leader, teacher, mentor, colleague and friend. Horticulture CRSP in particular has lost a key advocate and active member of its International Advisory Board. His big heart, which he shared so willingly with everyone, failed him while travelling home with his daughter Susu from a postharvest conference in South Africa.
The many accomplishments of Adel's life and career are exemplified by the milestones of recognition, including:
Chair of the Pomology Department of the University of California, Davis;
Fellow, President, and Chair of the Board of Directors for the American Society for Horticultural Science (ASHS);
Organizer of the International Horticultural Congress;
Recipient of the UC Davis College of Agriculture and Environmental Science's Award of Distinction.
For those of us who had the good fortune to work closely with him, Adel was a constant role model. Always organized (who was not awed by his perfectly organized desk and his ability to instantly find a journal reference in his files?), always prepared, and always ready to give a helping hand to colleagues, students, and those in need.
Adel's signature achievement has to be the development of UC Davis Postharvest Technology Center and its annual postharvest short course. Now in its 35th year, the impact of this course is incalculable, with more than 2,500 alumni, including students, researchers, teachers, regulators, and postharvest practitioners from around the world. Adel's energy was essential, too, to the publication of key postharvest reference books, including "Postharvest Technology of Horticultural Crops" and "Small-Scale Postharvest Handling Practices: A Manual for Horticultural Crops," which has been translated into nine additional languages.
Adel was convinced that improved postharvest practices would not only improve the quality, taste, and nutrition of fruits and vegetables in the United States, but would also improve food supply, and farmers' incomes in the developing world. From the start of his career, he was constantly involved in development activities. As a key player in the Agriculture Development Strategy (ADS) project, which sought to bring the expertise of U.S. horticulturists to Egypt, he made postharvest handling a central theme. The subsequent flourishing of horticulture and horticultural exports from his home country, can, at least in part, be attributed to his efforts. While maintaining a vigorous teaching, research and extension program in California, Adel generously shared his expertise on postharvest handling of horticultural crops with universities, industries and governments throughout the world.
Towards the end of his career, Adel played a key advisory role in the Global Horticulture Assessment, a report of opportunities and challenges for global horticultural development created with input from stakeholders around the world. This document recommended the establishment of the USAID Horticultural Collaborative Research Support Program (Horticulture CRSP). When the program was awarded to UC Davis, Adel served on the Program Council that guided the program from its inception. As an active member of the program's International Advisory Board, he made significant contributions to the success and direction of Horticulture CRSP.
We are greatly saddened by the sudden loss of our friend and advisor and extend our condolences to his family, Aileen, Susu, Sami and Shantel, and the two grandchildren whom he loved so much. Thank you for sharing your husband, father, and grandfather with us. We miss him too, but celebrate all he accomplished in his life. He leaves the world a better place.
Memorial information
A memorial will be held Jan. 26, 2013, at the UC Davis Buehler Alumni Center. The event will start with a reception at 11 a.m., followed by the main program at 1 p.m., and an additional reception at 3 p.m.
International travelers who need assistance with local arrangements may contact Penny Stockdale.
The Kader family has requested that any memorial contributions be made to the Postharvest Program Endowment Fund.