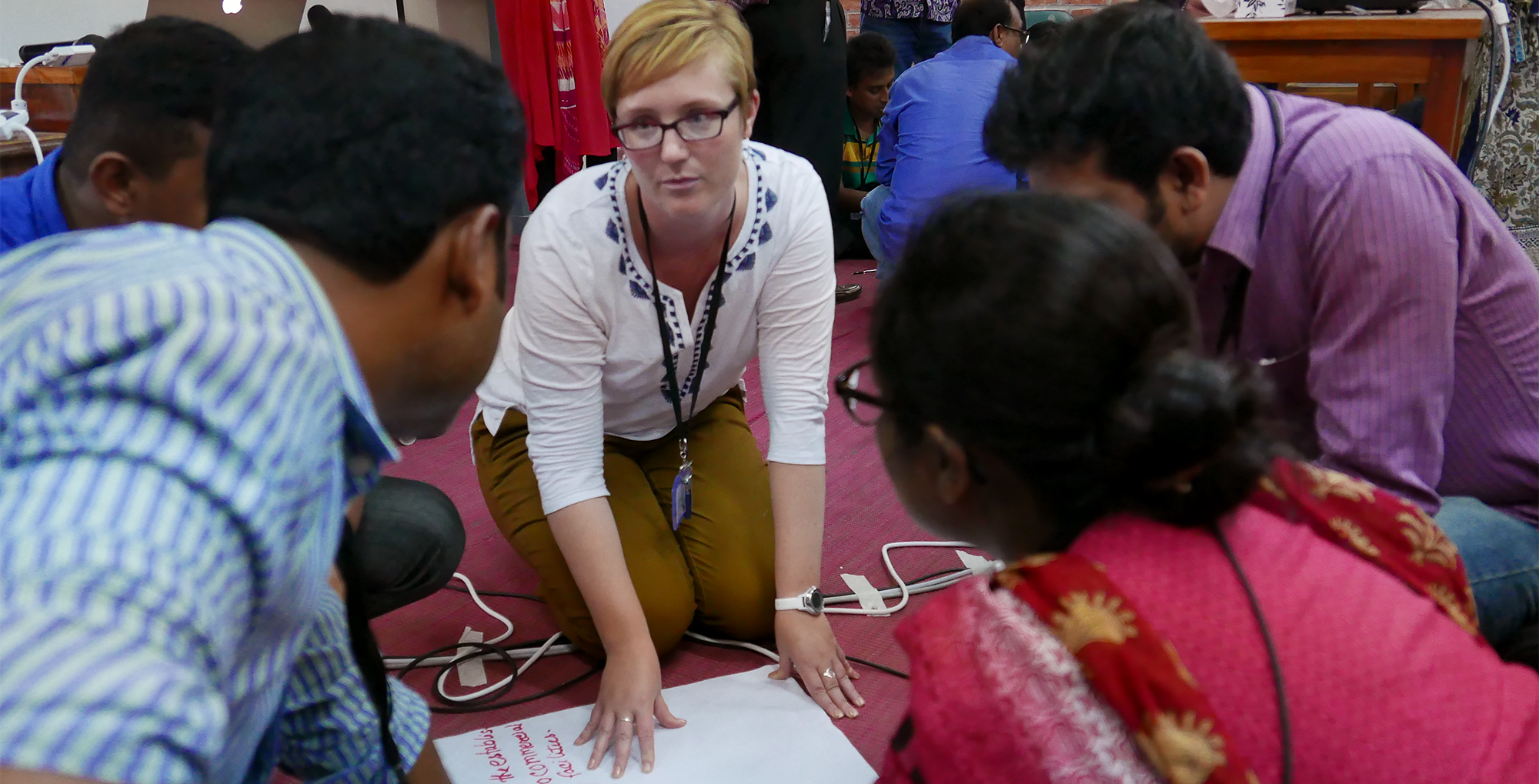 When: 11:00 a.m.–12:30 p.m., EDT, Every Thursday from July 25 to Sept. 19, 2019
Where: Online
The Horticulture Innovation Lab hosted a series of nine webinars in 2019, focused on professional development for researchers, students, practitioners, and others interested in the intersections between horticulture and international development. See an announcement about these webinars on Agrilinks, "New webinar series and certificate for practitioners, researchers, students."
Participants from at least three continents tuned in each week for a 90-minute webinar, with expert speakers delving into project management skills or horticulture topics in international development contexts. Each session featured about 30 minutes of Q&A as well.
Participants were invited to select individual sessions of interest or attend them all, with more than 140 participating in one or more webinars over the course of the series. 
Videos, slides and summaries for all nine webinars are available below. 
Horticulture for Development Professional Series certificate
Horticulture for development (aka "Hort4Dev") is an increasingly critical field within the international development community, primarily because horticulture offers double-duty impacts related to both poverty and malnutrition. Advancements in horticulture offer farmers many ways to improve their livelihoods by growing high-value fruit and vegetable crops that provide necessary nutrients to their families and communities. Fruit and vegetable value chains offer important opportunities for off-farm employment, through postharvest management, value-added products and aggregation — while simultaneously increasing fruit and vegetable availability.
Participants who actively joined all nine webinars earned a Horticulture for Development Professional Series certificate, including: 
Yakubu Abukari

Ademola Adebowale

Andrew Baguma

Kanchana Boonruang

Lara Brindisi

Lualhati Debil

Karen Lee Hizola

Nisha Marwaha

Stephen Mruma

Ladislas Niyiragira

Aggrey Ntakimanye

Olubukola Odeyemi

Christiana Owolabi

Harry Jr Paulino

Debendra Shrestha

Leigh Thorsen

Bonaventure Ufitinema
Questions?
For questions related to these webinars or the Horticulture for Development Professionals Series certificate, please contact horticulture@ucdavis.edu.