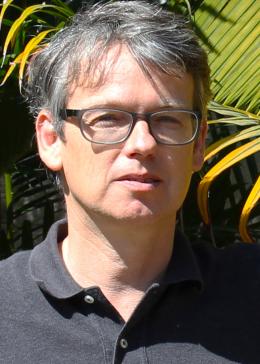 Collaborators
Based In
Tegucigalpa, Honduras
Arie Sanders is associate professor at the University of Zamorano with more than 20 year experience in topics related to rural development. As local counterpart for the Women in Agriculture Network project, carry out by Penn State University, he is responsible for the implementation of research and field activities in Honduras. Sanders is a development economist interested in rural development and food security. His research is concerned with a number of broad questions about the relationship between markets/value chains, poverty and food governance. Sanders aims is to work together with the Innovation Lab colleagues to understand how social worlds work and to evaluate how technology and development ideas impact small farmer acute livelihoods.
Arie Sanders is a Ph.D. candidate in the department of Agricultural Economics, Sociology and Education at Penn State University where he studies a dual degree in Rural Sociology and International Agriculture and Development. He holds a master degree in Development Economics from Wageningen University (The Netherlands).
Favorite fruit: Mango
I am inspired by...
Development projects with positive impact.
Memorable fruit or vegetable encounter:
Concert of the Smashing Pumpkins.
Organization(s)