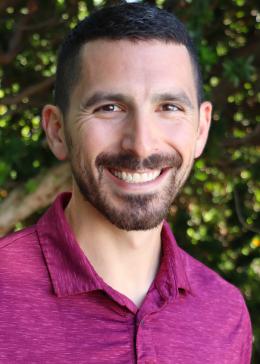 Alumni
Former graduate assistant
Based In
Davis, California (USA)
As a graduate assistant for the Horticulture Innovation Lab, Kyle Freedman coordinated the program's professional development webinar series among other projects. 
He is pursuing a master's degree in International Agricultural Development at UC Davis.
Kyle has worked in international development and project management for more than 8 years, with experience managing USAID-funded projects in East Africa and Asia in food security, agriculture and education. He speaks Spanish and has a keen interest in coffee as well as chili peppers. He is also certified in Project Management for Development Professionals (PMD Pro 1). 
Kyle received a bachelor's degree in Philosophy from the University of North Carolina at Chapel Hill.
Single best fruit-eating experience:
While visiting my in-laws in Zamorano, Honduras, during the winter break, we harvested bags full of passionfruit as students were gone for the holidays. We made lots of fresh passionfruit juice as well as I introduced a delicious new topping for vanilla ice cream by using the remaining pulp and seeds from making juice. 
Something people would be surprised to learn about me:
I roast my own coffee.
When I'm not working, you can find me…
Cooking! 
Organization(s)