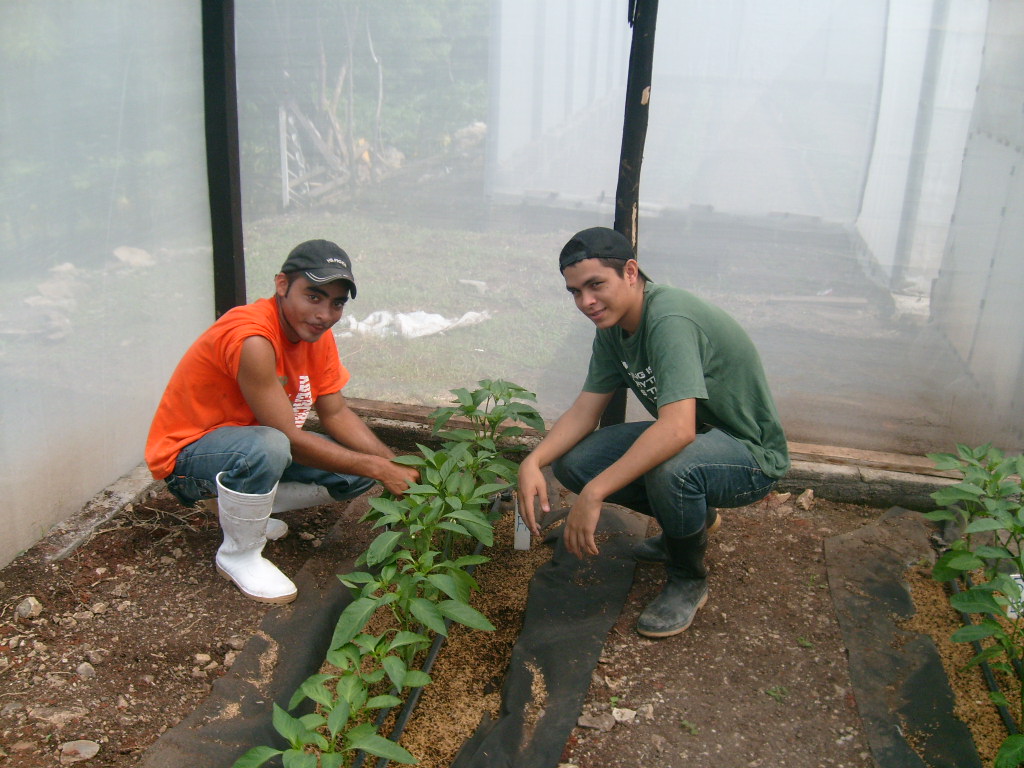 Project Description
Bell pepper production in Central America and the Caribbean has become one of the main agricultural commodities for export to the United States and the European Union. To guarantee constant supply and quality, small- and medium-size growers use passively-ventilated protective structures (i.e. greenhouse and high tunnels) to control the growing environment, reduce pests, and improve fruit quality and yields.
Inside the structures, one of the main challenges is managing high temperatures and relative humidity. Small- and medium-size growers cannot afford to use electric or diesel fans and cooling systems to lower temperatures and relative humidity, which otherwise result in fruit sun-scalding, reduced fruit number and size, and thus increased postharvest losses (as high as 35% in some colored peppers). Solving this challenge through the implementation of appropriate agricultural practices (i.e. managing planting densities, irrigation and pruning and using sun protectants) will help secure jobs and timely market supply, while reducing dependency on fossil fuels.
This project's main goal is to implement technologies to enhance bell pepper yields and quality and to develop a comprehensive education, research and market-knowledge network for information exchange. The project is divided in two main components:
First, the research and validation component validates already-proven technologies in greenhouses and high tunnels.
Next the education, cooperation and communication second component, includes hands-on training workshops and educational meetings conducted through a new network organized by this project's international team, called the "Protected Agriculture Information Network for Central America and the Caribbean" (PAINET).
This project's impact includes a) the current production practices, b) the educational level of the participants and stakeholders, c) further integration of women in agribusiness, and d) the long-term future of the protected agriculture vegetable industry in the region.