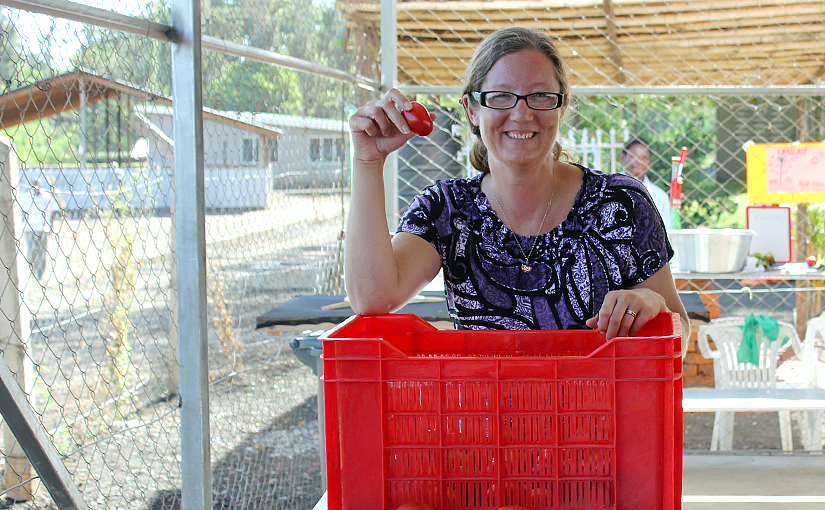 Amanda Crump, associate director for the Horticulture Innovation Lab, has announced she will be taking a new job as director of the Western Integrated Pest Management (IPM) Center. Her last day working for the Horticulture Innovation Lab will be April 29.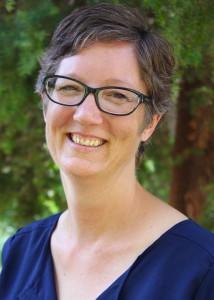 Crump joined the program in 2009 as an executive program coordinator, at the inception of the program then called Hort CRSP. In 2012, she was promoted to the position of associate director and later helped the program transition to become the Horticulture Innovation Lab with a new $18.75 million grant from the U.S. Agency for International Development to continue its work.
In particular, Crump provided leadership to the program in relation to strategic planning, gender equity, project monitoring and evaluation, and graduate student mentorship.
"I've really enjoyed working with this very collaborative and dynamic team of people that extends beyond UC Davis and includes researchers and extension professionals around the world," Crump said. "During my time here, we've seen a lot of people in our network grow and do amazing things — including students who have worked here and taken great new jobs, young research scientists in developing countries who have become leaders, and development organizations that we provided seed funding."
Jim Nienhuis, one of the Horticulture Innovation Lab principal investigators based at the University of Wisconsin-Madison, joined the program in wishing her well and thanking her for her service.
"Great administrators who are not only wonderful people but who excel at both communication and inspiration are so hard to find," he said by email. "Amanda was one of those rare, very rare administrators."
In her new position, Crump will be the director of the Western IPM Center, which is funded by the USDA National Institute of Food and Agriculture to protect human health and the environment by supporting the development, adoption and evaluation of integrated pest management in the West. Integrated pest management is a science-based process to reduce risks from pests using the most economical and environmentally responsible means, and is used to solve pest problems in agriculture, natural areas and communities.
Seeking a new associate director
In the wake of this transition, the Horticulture Innovation Lab is seeking a new associate director. The position is a critical leadership role, overseeing the Horticulture Innovation Lab's $3 million annual portfolio of research projects in developing countries with funding from the U.S. Agency for International Development.
"We're counting on our network to help us find an excellent new associate director to join our team and lead our innovative portfolio of projects," said Beth Mitcham, director of the Horticulture Innovation Lab at UC Davis. "The Horticulture Innovation Lab works with professionals around the world who have been pioneering horticultural research and development as a critical but neglected part of international development, offering farmers with even very small plots opportunities for nutritious and profitable harvests. Please particularly share this announcement with your colleagues who may share our passion for horticulture for development, as well as your broader networks."
May 9 is the closing date for applications. See position description (PDF) and application directions for more details. Please share this job opportunity widely.
About the Horticulture Innovation Lab
The Horticulture Innovation Lab builds international partnerships for fruit and vegetable research that improves livelihoods in developing countries. The program is led by a team at UC Davis, with funding from USAID as part of the U.S. government's Feed the Future initiative. For more information, visit http://horticulture.ucdavis.edu.
Related links: