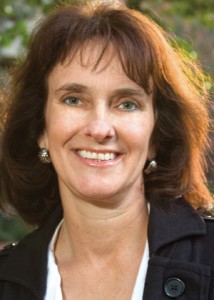 By Elizabeth Mitcham, Horticulture Innovation Lab
In October, I was fortunate to gather with colleagues from around the world in Rome for the First International Congress on Postharvest Loss Prevention (PHL Congress). It was rewarding to see the worldwide attention that is now being given to reducing food losses, a topic I have been passionate about for many years.
This event was organized by the ADM Institute for the Prevention of Postharvest Loss; I serve on the institute's external advisory board and was part of the planning committee for this first-ever PHL Congress event.
During the event, I spoke on how market linkages are key to adopting improved postharvest practices for horticultural produce, with examples from throughout our team's experiences with the CoolBot cool room, drying beads, chimney solar dryer, and farmer savings groups.
This talk was part of a panel that I also moderated on intervention strategies for mitigating postharvest losses, which included a presentation from John Bowman of USAID. Photos, videos and slidesfrom this panel are now available online.
The Horticulture Innovation Lab and its partners were well represented among the event's participants. I was pleased to see not only Lisa Kitinoja and Lizanne Wheeler of the Postharvest Education Foundation, but also many of the postharvest specialists who have worked with their organization and the Horticulture Innovation Lab, including: Jane Ambuko of the University of Nairobi; Odette Ngulu of Tanzania's Ministry of Agriculture, Food and Cooperatives; Esa Abiso of Samara University in Ethiopia; and others. More familiar faces included Pierre Guillet and Nicholas Brown of A to Z Textile Mills; Hubert Coffiof Vector Health International; Richard Tracy of the Global Cold Chain Alliance; and Willis Owino of Jomo Kenyatta University of Agriculture and Technology.
If you were unable to attend, the ADM Institute for the Prevention of Postharvest Loss is now hosting videos of every presentation from the event, which can be found easily through the event's online program.
Participants have also written a series of brief blog posts about their experiences and lessons learned, in the Prevent PHL Blog Campaign.
Moving forward, the FAO has invited participants and other postharvest experts to participate in its online Community of Practice on Food Loss Reduction, as a global reference center for knowledge sharing, partnerships and raising awareness.
We are looking forward to participating in this community of practice and hope you will join us there.
Photo at top: Staff, board members and postharvest specialists who have trained with the Postharvest Education Foundation gathered after lunch at the First International Congress on Postharvest Loss Prevention, from left: Olubukola Odeyemi, Jane Ambuko, Hala Chahine, Lizanne Wheeler, Odette Ngulu, Lisa Kitinoja, Vijay Yadav, Mohmad Arief Zargar, Esa Abiso. (Photo by Beth Mitcham, Horticulture Innovation Lab)