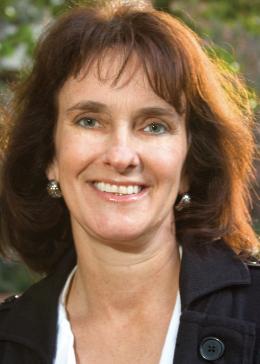 Leadership
Based In
Davis, California (USA)
Elizabeth Mitcham is director of the Horticulture Innovation Lab, a USAID-funded program housed in the Department of Plant Sciences at the University of California, Davis, which advances fruit and vegetable research to support the needs of smallholder farmers in developing countries. As part of the U.S. government's Feed the Future initiative, the program has collaborated with more than 18 U.S. universities and 200 organizations in Latin America, Africa, and Asia with projects spanning the horticultural value chain.
As director, Mitcham oversees the program as a whole and is responsible for external relations, strategic planning and financial management. She also serves as a technical resource on horticulture and handling of produce after harvest to reduce postharvest losses. She joined the program as its associate director in 2009 and has served as the program's director since 2011. 
Mitcham is also a postharvest physiologist and previously served as director of the UC Postharvest Technology Center. She has helped train industry, academics, and students from more than 40 countries as part that program's activities. She was honored as Outstanding International Horticulturist by the American Society for Horticultural Sciences in 2015, elected Vice-President of the International Division of the American Society for Horticultural Science in 2016, and awarded the UC Davis Chancellor's International Engagement Achievement Award in 2017. 
Mitcham joined the UC Davis faculty in 1992 as a UC Cooperative Extension specialist. She holds degrees in horticulture from the University of Maryland (Ph.D. and B.S.) and North Carolina State University (M.S.). 
First international travel experience: 
In 1995, I participated in a Farmer to Farmer program in Guatemala, working with peach and apple growers in the highlands. I really loved the country and the people and it was a great adventure for me.
What is your favorite travel tip?
Take the time to closely observe your surroundings.  You will learn a lot about the country you are visiting and it's good for your security too!
Favorite fruit:
Mango - they have a wonderful flavor and the texture can be very creamy and juicy (if you get the right variety!)
Organization(s)