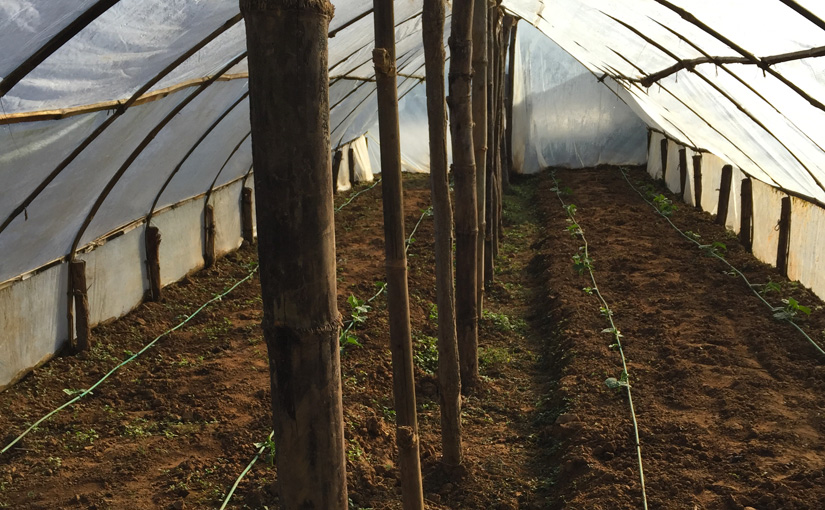 Our thoughts are with those who have lost loved ones and homes in Nepal.
With partners in dozens of countries, our management team at UC Davis often filters global news based on who we know and where we've been. In January, our office sent Beth Mitcham to visit farmers in Nepal for the launch of a research project, with partners Manny Reyes and International Development Enterprises (iDE). At the same time, Britta Hansen from UC Davis worked in Nepal with faculty from Kasetsart University to provide a training on improving postharvest practices.
With Saturday's earthquake in Nepal, our questions inevitably turn to: Are the people we know there safe?
One of our International Advisory Board members, Bob Nanes, experienced the earthquake from the streets of Kathmandu on Saturday, on his way to meet a friend for lunch. Besides serving on our board, Bob is a consultant for iDE and has decades of experience working in the region.
He is safe. As he says, he was a "lucky one." He has described his experiences in detail on iDE's blog.
Bob also sent us this photo of a greenhouse in the Lalitpur district of Nepal, originally built by farmers to better grow vegetables while working with iDE, the Horticulture Innovation Lab, and the IPM Innovation Lab. This is one of the districts that our team visited in January. Now without the shelter of their home, these farmers are taking cover in the greenhouses.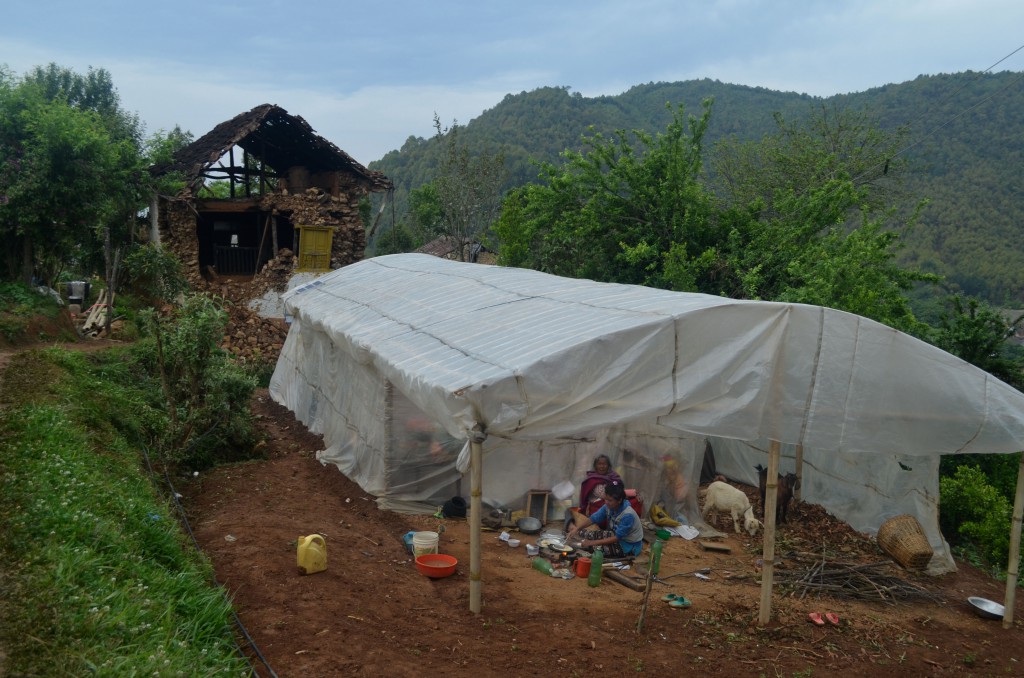 iDE is working to deliver some disaster relief in rural areas with packages of food, chlorine for clean water, and plastic sheeting for temporary shelters (you can read more about it on their blog).
As Bob writes, "on Day 4," the task of surviving after this natural disaster is only now just beginning:
"The initial period of just surviving is now over for most, and the shock will soon set in about the scope of this tragedy. As with most things in life, seeing it on television is not even in the same realm as those who are experiencing it first hand. This is not the first tragedy of this kind, but it is the first that I have experienced personally, and it will leave a mark forever."
His experiences on the ground in Nepal right now are profound. We are thankful that he and his colleagues are working to help and can share their experiences with the world, so we can all better understand the needs of the Nepalese people.
The U.S. Agency for International Development is also providing funds and a 130-person disaster assistance response team to help in Nepal. Here's more information about USAID's response to the earthquake in Nepal — including how USAID suggests you can help.