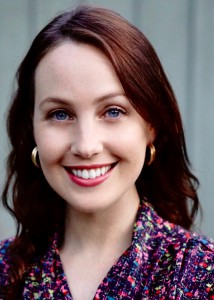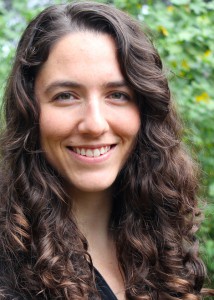 Two UC Davis students — Elyssa Lewis and Kate Polakiewicz — were selected for a competitive student fellowship by the Association for International Agriculture and Rural Development (AIARD).
The fellowship supports each student in attending the 2016 AIARD Conference, June 5-7 in Washington, D.C. The selected students will also participate in an event called the "Future Leaders Forum" to facilitate career visioning and networking with influential actors in the fields of international agriculture and rural development.
Elyssa Lewis is one of the graduate student managers of the Horticulture Innovation Lab's Trellis Fund, as she pursues a master's degree in international agricultural development in the UC Davis Department of Plant Sciences. Recently she traveled with the Horticulture Innovation Lab to Cambodia, to assist in project evaluation and present about the Trellis Fund at the program's annual meeting (see a video of her 5-minute Trellis Fund talk, or read her blog post about attending the meeting). Last summer, she worked in South Africa on improving a monitoring and evaluation system for SaveAct Trust, an organization focused on savings groups, through the Research and Innovation Fellowship for Agriculture (RIFA).
Kate Polakiewicz is also pursuing a master's degree in international agricultural development, and will be starting her master's research this summer in Honduras on a coffee value chain mapping analysis with the Blue Harvest Program for Catholic Relief Services, with support from RIFA and the UC Global Food Initiative. Last summer, she worked in Haiti on a project with local agriculture teachers with a grant from the UC Davis Blum Center for Developing Economies. She is also designing a new interdisciplinary undergraduate-level course on coffee and international development at UC Davis.
The International Programs Office of the UC Davis College of Agricultural and Environmental Sciences is one of the sponsors of the 2016 AIARD conference.
More: