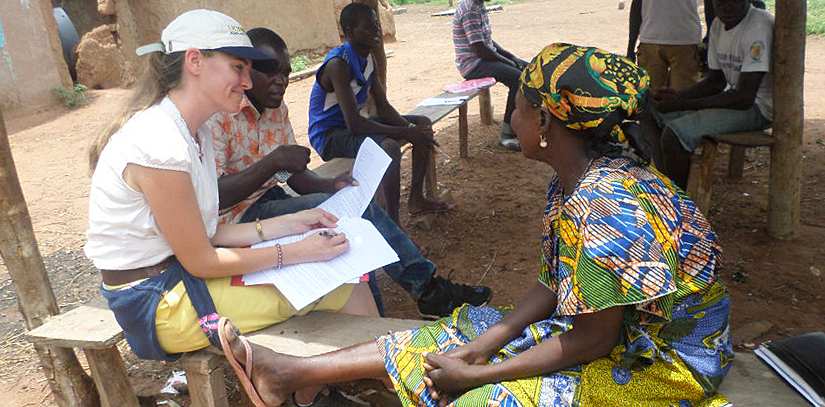 The Horticulture Innovation Lab has selected Erin McGuire to serve as the program's new associate director.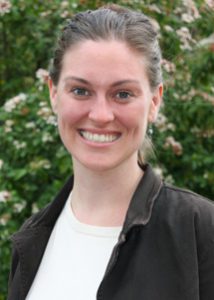 McGuire is an alumna of UC Davis, where she earned a master's degree in international agricultural development and worked on a number of projects for the Horticulture Innovation Lab as a student and a staff analyst.
She has a lifelong interest in farming and nutrition policy, and her father owns a small farm. McGuire was most recently the policy director for the National Farm to School Network based in Washington, D.C., and previously served as the director of outreach for Congresswoman Chellie Pingree (D-Maine).
"Farmers can play an important role in improving nutrition for their communities — and increasing economic activity as well, especially in rural areas," she said. "I've always loved being in the field and working with farmers directly, being able to bring their views into policy decisions and helping raise their voices for the greatest impact."
While at UC Davis, her work focused on appropriate agricultural technologies with the International Development Innovation Network (IDIN) and UC Davis D-Lab, where she supported D-Lab curriculum development with Horticulture Innovation Lab partners at Kasetsart University in Thailand and Zamorano in Honduras. As a student, she participated in a Horticulture Innovation Lab Trellis Fund project in Senegal, focused on women farmer groups improving postharvest management practices. She also worked closely with Amanda Crump, former associate director, on project evaluations in Malawi and Ghana.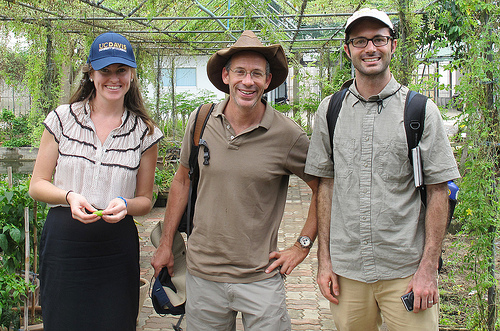 After graduating, McGuire served as an analyst on a study (recently released) of the economic impact of farms that market directly to consumerswith UC Davis and UC Cooperative Extension researchers. She also designed and implemented a USAID-funded evaluation of agricultural call centers, including surveys of farmers in Ghana and Bangladesh about information needs and pathways.
When describing her inspiration for working with the Horticulture Innovation Lab, she recalls meeting with a vegetable farmer in Bangladesh:
"All he had was a half-hectare of land, nothing else, not even a home. When I asked him why he farmed, he said it was for his children. He talked about how smart his daughter was and that he wanted her to be able to go to school," she said. "The work that the Horticulture Innovation Lab does — investing in better growing practices, more nutrition-sensitive agriculture, better prices for farmers — supports some of the hardest working people in the world."
In moving forward with the Horticulture Innovation Lab, one of her priorities is helping the program better face outward and connect with the public.
"I see that the Horticulture Innovation Lab and its network have amassed excellent experience over the last 7 years doing this work, and I want to package that information so it is accessible to everyone and becomes a resource in best practices for horticultural development," she said.
McGuire's first responsibilities are meeting with USAID representatives and other directors of Feed the Future Innovation Labs for Feed the Future week in Washington, D.C. She will begin working from her UC Davis office on Sept. 21. Her email address is ejmcguire@ucdavis.edu.