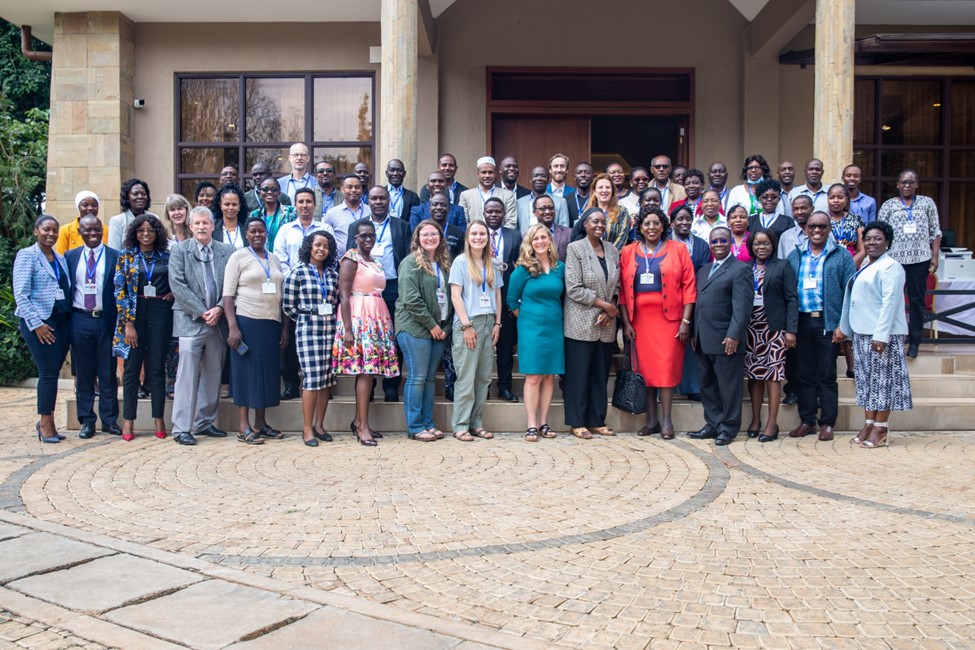 The Feed the Future Innovation Lab for Horticulture recently partnered with the International Centre for Evaluation and Development (ICED) in Kenya and the University of Ghana School of Agriculture in Accra to hold two regional horticulture workshops. This is the beginning phase of a 5-year project cycle funded by USAID, the findings of which will inform locally led, market-oriented horticultural projects in East and West Africa in the coming years.
Located in Nairobi and Accra, the workshop attendees represented a diverse suite of universities, government agencies, private companies, and non-governmental organizations. In Kenya, these included the University of Nairobi, the Kenya Agricultural and Livestock Research Organization, the Ministry of Agriculture (Kenya, Ethiopia, Uganda), the Masii Horticultural Farmers Cooperative Society Limited, and the Retail Trade Association of Kenya (RETRAK). In Ghana, the Ministry of Food and Agriculture, Sea Freight Pineapple Exporters, Sasakawa Africa Association, and the University of Nigeria Nsukka were just a few of the many organizations that attended.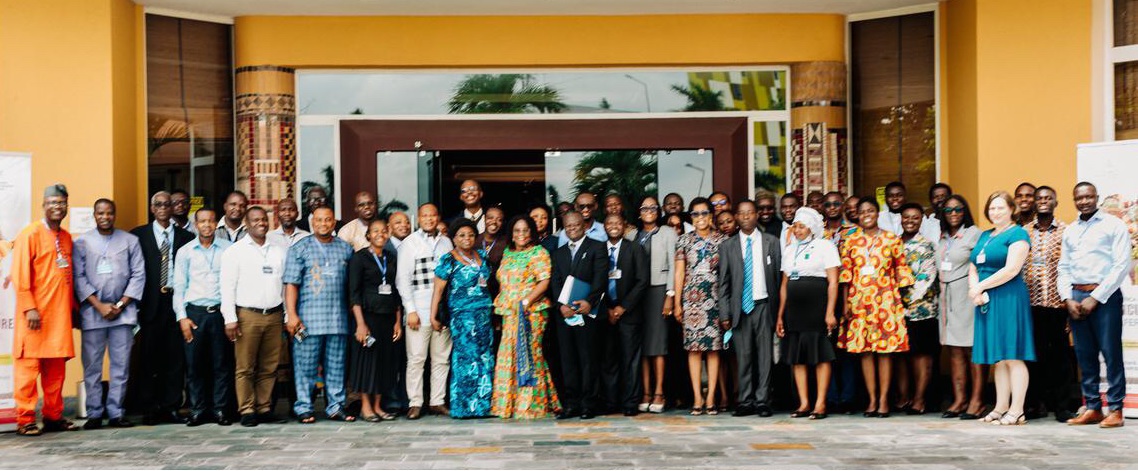 Each workshop was spaced over a multi-day period in which experts gave presentations on a wide range of issues spanning the horticultural value chain--from low quality inputs, post-harvest loss, and food safety challenges to nutrition, gender equity, and youth empowerment. Participants attended both in-person and online, allowing engagement from people around the globe.
These conferences were unique opportunities for horticultural specialists from throughout East and West Africa to share their diverse perspectives and expertise with one another, and the discussions that resulted will inform priorities for future research, capacity strengthening and sector investment that are designed to target local challenges in horticulture. And the challenges, as well as the opportunities, are significant. As experts discussed in both conferences, smallholder farmers face multiple barriers along the horticultural supply chain. Yet there are also numerous avenues for entrepreneurship—from production to market—that may help overcome some of these obstacles.
ICED CEO/President Dr. David Ameyaw in his opening statement remarked, "We are thrilled to convene sessions like these, which seek to build knowledge and evidence to address the on-ground challenges and identify opportunities for exploration in East Africa. This platform, over the course of the next 3 days would enable us work together, as various actors within the horticulture value chain to make systemic, sustainable improvements in the sector."
Some discussion points:
Low quality inputs pose health threats and inhibit marketing potential
High quality seeds and fertilizer are expensive and as such farmers are often forced to purchase lower quality products that may advertise abiotic and biotic resistance but are actually counterfeit. For example in West Africa, 1000 high quality tomato seeds cost about USD$120, an amount of money that could buy enough rice to last a household 4 months. These prohibitive prices, combined with a lack of effective extension services, force farmers to take the word of vendors and middlemen who may have conflicting interests. This also could lead to the use of unregulated pesticides and other chemicals, which not only could have severe adverse health effects but also inhibit farmers from exporting their produce to receive higher prices.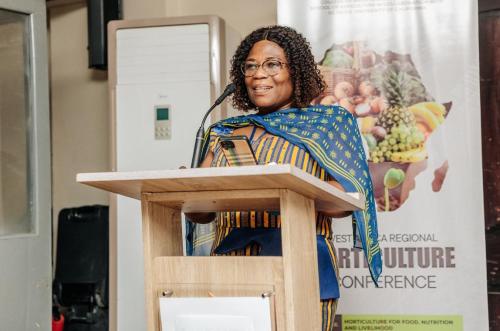 Insufficient infrastructure leads to post-harvest loss 
Another major barrier discussed at both workshops is inadequate infrastructure. The majority of roads in both regions are unpaved, leaving them susceptible to monsoon seasons--which typify many countries throughout East and West Africa. This makes it difficult to transport produce from the field to market, resulting in produce traveling on vehicles for extended periods of time without refrigeration, causing significant post-harvest loss. While the perishability of fruits and vegetables can present significant infrastructure and transportation issues, it also provides opportunities for research into new technology and small businesses that might help communities overcome these issues.
Harnessing horticulture's potential: Engaging youth and women
Despite numerous challenges, the horticulture sector in Sub-Saharan Africa also holds incredible potential and there are people—like the conference participants--working all over Africa to address these issues with the goal of improving farmer livelihoods. Kwasi Korboe, CEO of Girsal Ltd., a non-banking financial institution in Ghana that provides agricultural loans, pointed out how financing the horticulture sector is becoming increasingly attractive as the popularity of horticultural crops grows globally. Not only do they have significant nutritional and health benefits, but they are also more profitable and have a higher yield per acre than other value chains, such as cereals or tree crops, and can be produced year-round with irrigation and greenhouses.
Given this potential, there is significant opportunity for youth engagement in the sector, as discussed by Mrs. Gifty Kafui Mensah, Executive Business Director of Maphlix Trust Ghana Ltd., at the Accra conference. Much of Sub-Saharan Africa is currently experiencing a large out-migration of young people as stable, secure employment opportunities are extremely difficult to come by, especially for young women. Yet if the horticultural value chain is to keep up with advancing technology, it needs innovative young minds who can employ techniques such as remote sensing, drone technology, online learning platforms, and online stores to sell produce. The rapid spread of cell phones in Sub-Saharan Africa means that even people located in some of the most remote areas of the continent receive cell service and are often well-versed in how to use a smartphone, especially young people. The greatest barrier to entering the horticulture market for youth is not lack of technological know-how but access to land, with 75% of Ghanian youth and 59% of Kenyan youth reporting no land access. This is especially severe for young women, since in many countries land inheritance--often the sole method of acquiring land—is prohibited for women. Mrs. Mensah stressed the importance of making available equal access to agricultural trainings, technologies, and machineries so that young women can contribute their vital skills to the sector.
Exciting, albeit bumpy, road ahead
The success of both conferences and enthusiasm of attendees signals the importance of horticulture in these regions. The Horticulture Innovation Lab is encouraged by the incredible amount of talent and dedication in this sector. Moving forward, local experts will be critical in turning the rich discussions at the workshops into horticulture research projects. The Horticulture Innovation Lab is committed to a locally led, globally supported model and these regional workshops represent the first phase of this approach. In the next phase, requests for proposals will be developed with a priority given to regionally based experts and leaders.
A special thanks to the International Center for Evaluation and Development and the University of Ghana for hosting our African conferences and we look forward to everything to come!