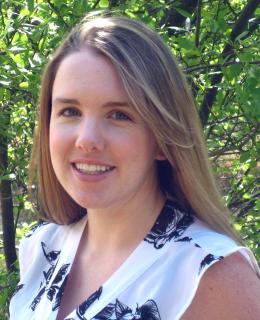 Alumni
Brenda Dawson previously worked as the communications director for the Horticulture Innovation Lab, leading the program's communications activities, including its website, blog, newsletter, social media, photos, videos, news articles and print design.
Before joining the Horticulture Innovation Lab team, she led communications for other programs with the University of California and UC Davis, including the UC Small Farm Program and the Sustainable 2nd Century. In addition to her usual communications duties, she has been an invited speaker at conferences and workshops on the topic of using social media for agricultural marketing. She also previously worked as a newspaper editor and reporter. Telling stories related to issues of natural resources, rural people and science is a running theme through her work.
She is originally from rural northern California and holds a bachelor's degree in English Literature from Arizona State University.
Surprising story about how you started working in agriculture:
One of my summer jobs in college was as an agricultural technician at the California-Oregon state border — basically, stopping drivers on the freeway to ask about fresh fruits or vegetables they may be transporting, to help slow down introduction of new agricultural pests into the state's natural borders.
The best way to eat celery is:
Just don't. Save your floss. Celery is gross.
Best fruit eating experience:
Fragrant, tiny cantaloupe from an outdoor market in Paris.
Organization(s)