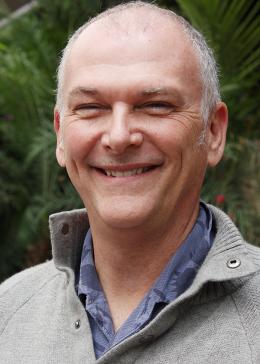 Alumni
Based In
Honolulu, Hawaii (USA)
Brent Sipes is a professor at the University of Hawai'i at Mānoa and a plant pathologist working primarily in the management of soil-borne diseases, especially nematodes. He is also the principal investigator for the Horticulture Innovation Lab project "Managing Nematodes and Soil Health in Guatemala." 
As a professor in the College of Tropical Agriculture and Human Resources, Sipes conducts research, teaches, and conducts extension activities. As a nematologist, he is interested in sustainable nematode control. Working in concert with fellow scientists, he investigates agricultural practices that improve soil health and control damage inflicted by plant-parasitic nematodes. He has over 25 years of experience in tropical and subtropical agriculture and has conducted applied research to improve the livelihoods of smallholder farmers in Bangladesh, India, the Philippines, the South Pacific, and Guatemala. He was awarded the Novartis Award for Excellence in Research and is a Fellow of the Society of Nematologists. 
He received his Ph.D. and Master's of Science in Plant Pathology from North Carolina State University. His Bachelor of Science is in Plant Protection from Purdue University.
What is your favorite fruit?
Pineapple
What is your favorite vegetable?
Soybean
What is your favorite travel tip?
Stick to travel in the tropics and you do not need to pack heavy coats or clothes.
Organization(s)