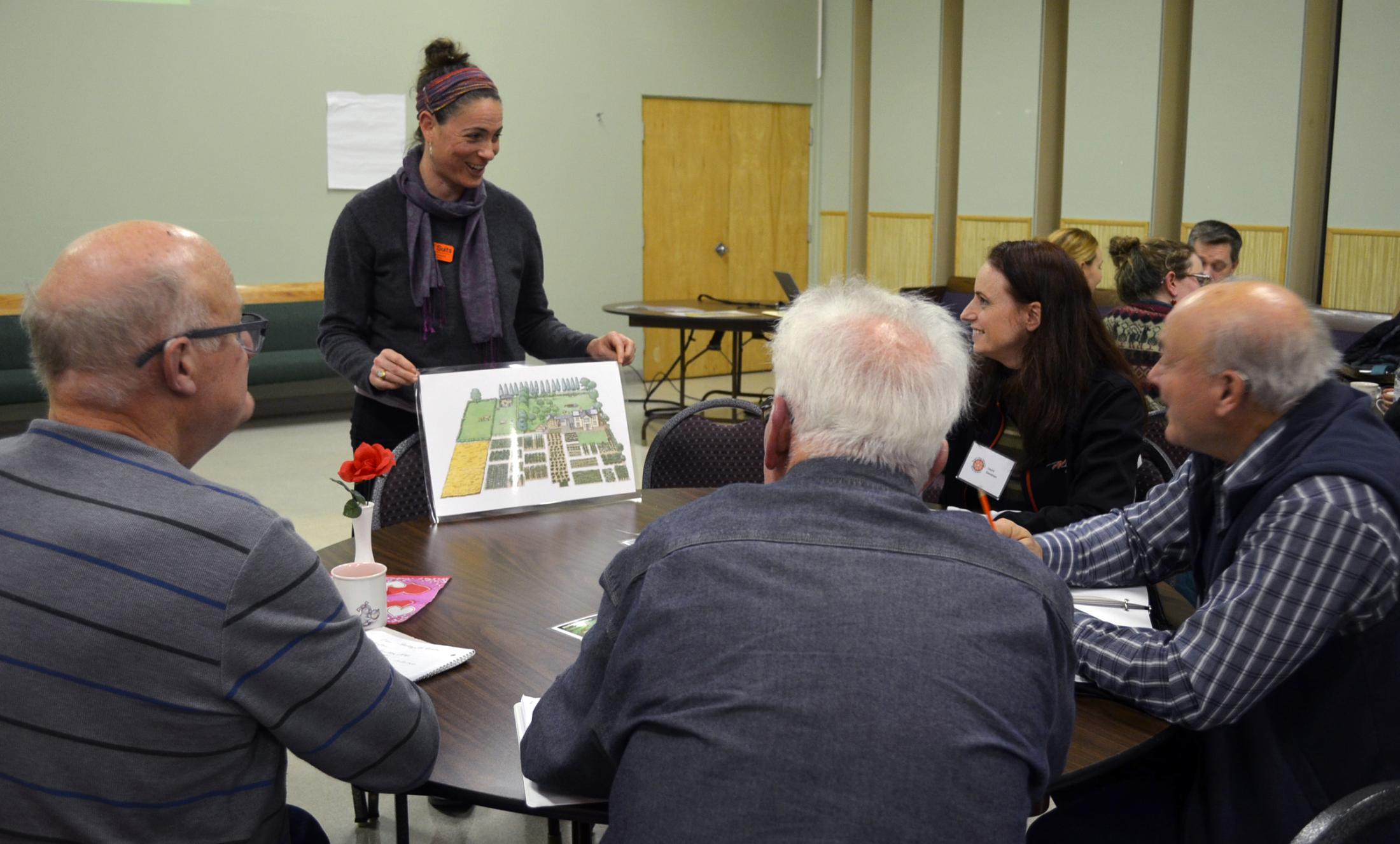 Chance to travel and work with farmers abroad via the Trellis Fund provided insights that drove student careers forward
For two North Carolina State University alumni, international agriculture experiences delivered career-defining lessons for work back home – namely that agricultural extension is as much about human connection as it is about farming.
As graduate students, Rachel Suits and Angel Cruz traveled to Nepal and Nicaragua to work with local organizations supported by the Horticulture Innovation Lab's Trellis Fund program. Today Suits and Cruz are agricultural extension professionals, working with students and farmers domestically. Suits works with master gardeners and small-scale farmers in Oregon. Cruz supports students, researchers and farmers at NC State's Center for Environmental Farming System.
The two participated in the Horticulture Innovation Lab's Trellis Fund program when it was in its infancy at NC State. More recently Eduardo Gutierrez-Rodriguez, assistant professor and extension specialist, has helped recruit NC State students for Trellis Fund fellowships to travel internationally and share agricultural knowledge to support the livelihoods of smallholder farmers. He also happens to be a student alumnus of the Trellis Fund program himself. 
"I know for many students it can be hard to translate academic knowledge into applied scenarios, and with the Trellis Fund program they can use what they learn in a very applied way to help people," Gutierrez-Rodriguez said. "The Trellis Fund program helps students to open up their minds to the rest of the world and the needs that are in other locations."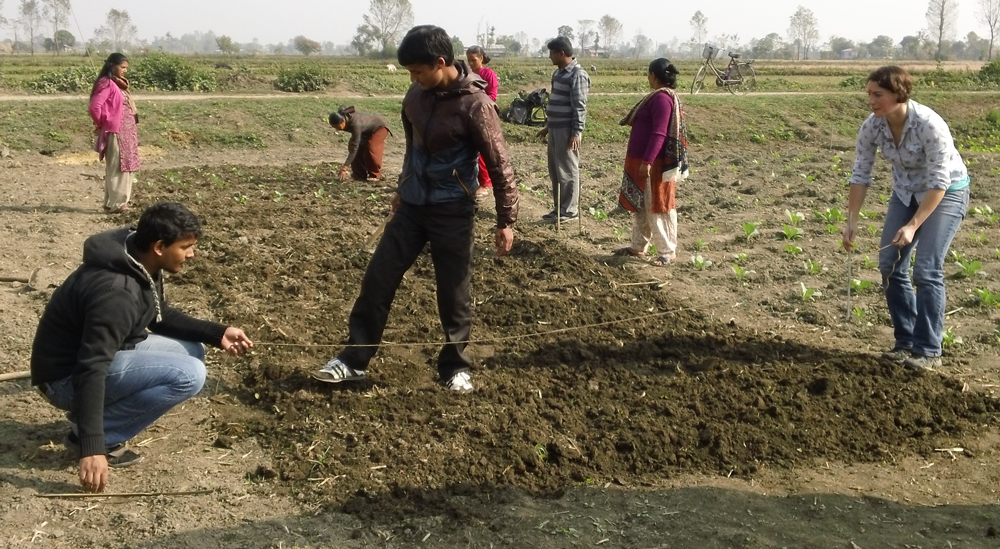 Rachel Suits translates agricultural extension experience from Nepal to Oregon
Rachel Suits gained her first hands-on extension experience in Bharatpur, Nepal, through a Trellis Fund project led by Ecological Services Center or ECOSCENTRE.
Though the challenges that farmers that she worked were facing were unique to Nepal, Suits observed that farmers around the globe are constantly innovating, trouble-shooting and perfecting production techniques to better nourish those around them.  
"I really valued the exposure to a different country and a different culture," Suits said. "The experience in some ways was universal. Everywhere you go, farmers are tasked with trying to solve their challenges. I see that locally every day."
In Nepal, Suits helped set up field trials for tomatoes and brassicas with farmers in farmer field schools. The experience helped Suits chart a career in agricultural extension – nurturing plants, small-scale farmers and master gardeners in her current job as the Outreach Program Coordinator for Oregon State University Extension Service in Hood River and Wasco counties.
"The Trellis Fund and the farmer field schools really played a big part in the whole experience of learning what extension was and figuring out that was the direction that I wanted to go in professionally," she said.
When asked what advice she would give to young professionals interested in pursuing a career in agricultural extension, Suits would tell aspiring extensionists to listen to their passions, but also to set realistic goals. 
"There are many of us in extension that are very passionate about so many different things that we tend to overstretch ourselves and that was a lesson that I had to learn," she said. "There is a lot of beauty to extension because you are constantly learning new things and deepening your education. The extension world is starting to dive into and scratch the surface of diversity, equity and inclusion and looking at how extension programs are designed and how they can be restructured to be more inclusive."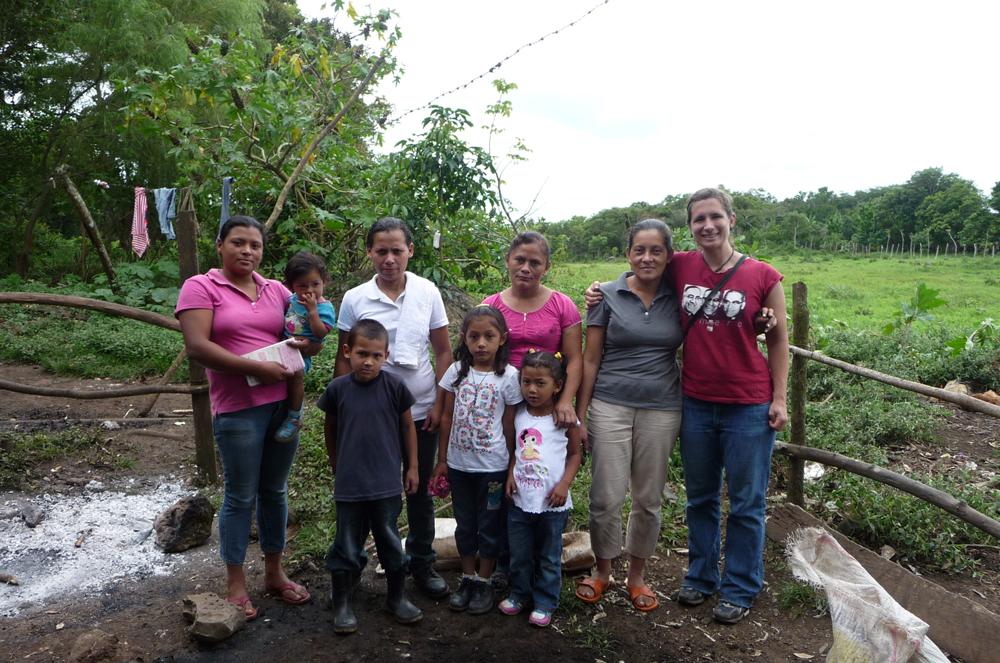 Angel Cruz adapts training to learning styles, needs of farmers in Nicaragua
A Trellis Fund project in Esquipulas, Nicaragua, served as Angel Cruz's gateway into international research. In 2012, Cruz worked with Caritas Parroquial Esquipulas to teach female smallholder farmers practical ways to improve the health of their soil. She used metaphors about pregnancy to explain to the farmers why it is important to nurture their soil.
"You need to take care of the soil because that is the womb," Cruz said. "I think that the human metaphor is what people understand. A lot of the people who I was working with had no formal education and 60-65 percent of them were illiterate. You have to use very different training techniques."
Accordingly, Cruz's teaching was geared at both visual and physical learners. It was packed with metaphors that would stick in the women's minds as well games to keep them moving and engaged.
"My favorite evaluation game is called 'sombero caliente' or hot hat," she said. "It is like hot potato and you pass a hat around and everyone is dancing while the music is playing and when the music stops whoever has the hat has to ask a question about something that they didn't understand or share something that they learned."
Cruz also gleaned professional and practical inspiration from the field trials in Nicaragua that she was later able to apply to her thesis research on sustainable soil management for a Ph.D. in Agroecology. Instead of doing the trials in a controlled plot, extension agents visited each farmer's production site to help them adapt the lessons that they learned in trainings to the specificities of their farm.
"I really liked that method," she said. "It helps you build relationships and trust and understand everyone's context. Oftentimes when you are doing a workshop, it is on good or flat land with the best tools. But when you go to a training participant's house, you might notice that they are actually farming on sloped land or that they don't have a shovel and only have a pickaxe or a machete. Often when people see things in a workshop that they don't have a tool for, they think that they can't do it. But that's rarely the case. Also, when you are in their space, they feel like they can ask more questions."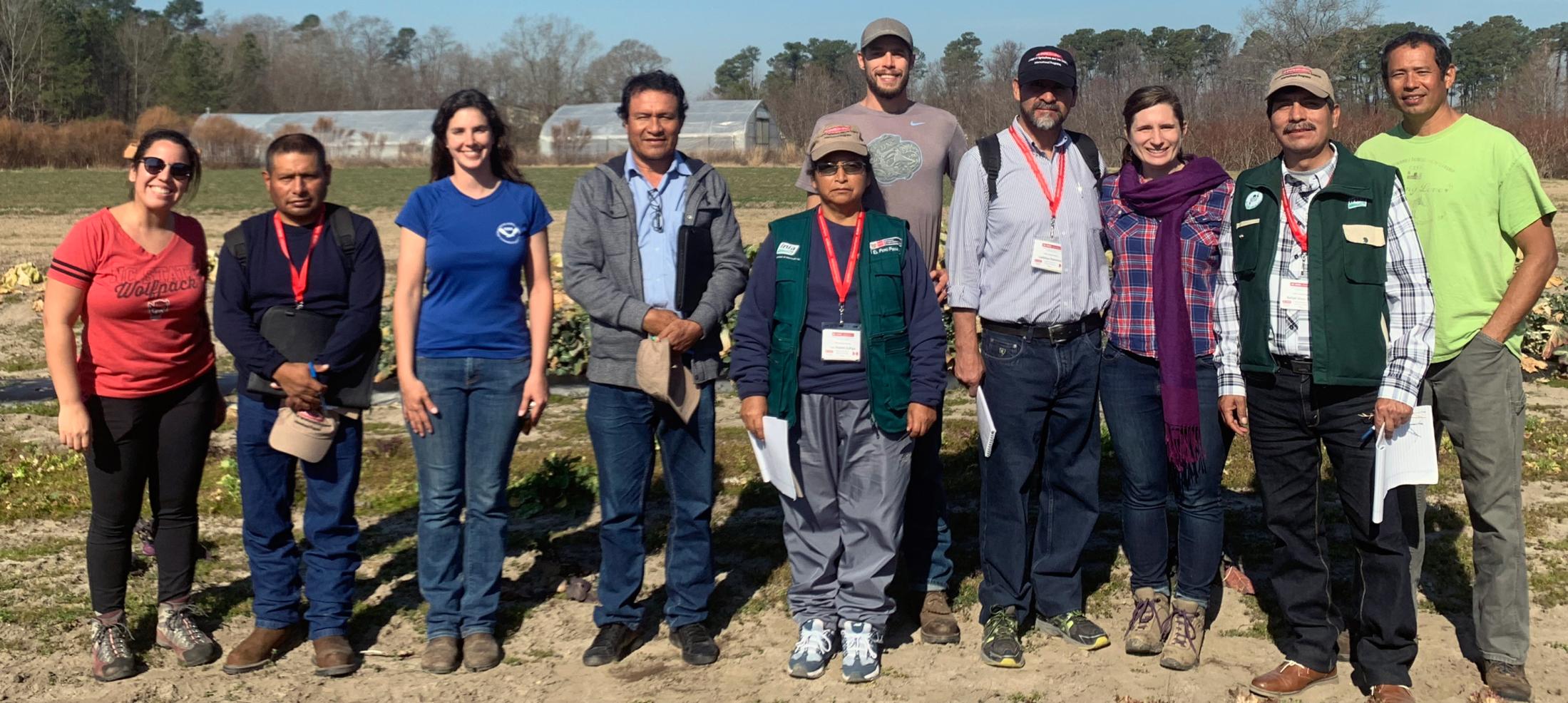 In her current role as the Academic and Extension Initiatives Manager at NC State's Center for Environmental Farming, Cruz coordinates student internships, farmer apprenticeships, graduate research fellowships and extension programs. As part of her job, she encourages young professionals to seek out similar experiences.
"Take advantage of every opportunity that you can," she said. "When I was in grad school, I applied for every internship opportunity that I could. If you are interested in extension, take communications or education classes. I volunteered to teach master gardeners. I wanted to practice as much as I could the skill of communicating science and agriculture to a non-science audience."
Cruz emphasized how impactful a well-taught agricultural lesson can be.  
"I remember one older women who grew coffee beans started to grow vegetables between her rows of coffee, thanks to a training that she attended. She started selling the vegetables and that is how her daughter was able to go to middle school (even though the public school is free, she needed money for transportation and school supplies)," Cruz explained. "I feel that something as simple as growing a small vegetable patch can literally have an impact for generations"
More information: