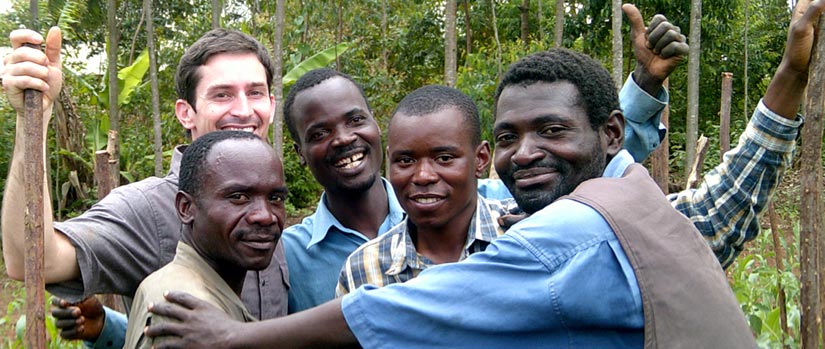 An entomology researcher in North Carolina. A program coordinator in the Democratic Republic of Congo. A social change specialist in Washington, D.C. A banana expert in Hawaii. A project evaluator in Ghana.
Many of the graduate students who have participated in the Horticulture Innovation Lab's Trellis Fund projects have gone on to interesting careers in diverse places.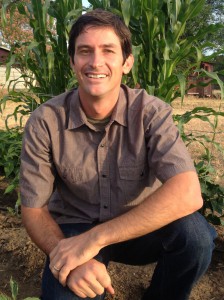 One of the first students to travel with a Trellis Fund project was Mark Lundy, then a UC Davis grad student who worked in Malawi on a tomato project led by the Bvumbwe Agricultural Research Station.
Today Mark works with farmers in California as a Cooperative Extension advisor on crops such as tomatoes, alfalfa, wheat, sunflower, beans and vegetables, with the University of California's Agriculture and Natural Resources. (He also recently co-authored a popular paper about insects as food.)
This week, Mark wrote for the Feed the Future blog about his experience in Malawi as a grad student and how it influenced his career now, with farmers in California. While in Malawi, he worked with an agronomist named Chimwemwe:
"Seeing Chimwemwe's extension program in action underscored to me that agriculture is simultaneously (even paradoxically) a global and a local enterprise. Many of the fundamentals of cropping systems do apply broadly across diverse agricultural landscapes, which is what permitted the productive conversations and collaboration between us.

"Nevertheless, there is no substitute for a nuanced understanding of the particular contours and constraints of any given region or farm."
Mark writes that Chimwemwe's relationships and regional knowledge made him a "sharper tool" when it came to helping local farmers.
"Observing Chimwemwe in action inspired me to leverage the regionally specific knowledge I had gained about California agriculture during my graduate education and try to become a similarly sharp tool in my own backyard."
The website hosting Mark Lundy's article is part of Feed the Future, the U.S. government's global hunger and food security initiative, which our program is proud to be part of.
You can read more about Mark's time in Malawi and his work now in California in the Feed the Future article, "How a Global Trip Inspired This Californian to Focus Locally."
Related: