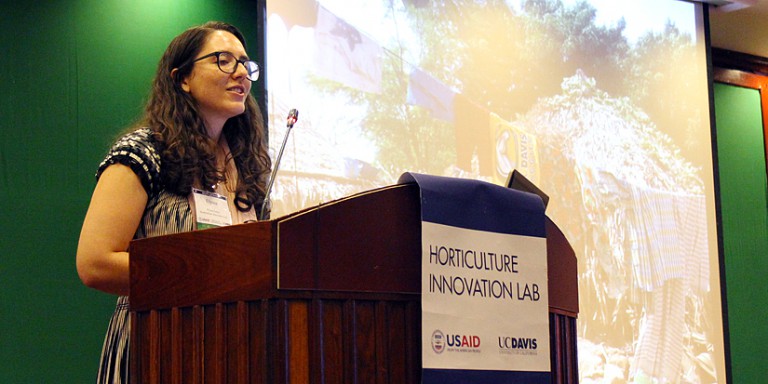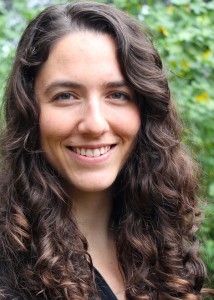 Written by Elyssa Lewis, UC Davis
As one of the graduate student program managers of the Horticulture Innovation Lab's Trellis Fund, the reality of managing 15 small projects across 9 countries in the last year has meant a lot of time spent at my computer. I love what I do, but I find it easy to get consumed in my own projects. My world can easily become compressed to that which exists inside my computer screen.
Attending the Horticulture Innovation Lab's annual meeting this year in Siem Reap, Cambodia, was a bit of a wake-up call for me. Getting to meet many of our partners and fellow development practitioners — whose names I've read in emails, reports and project proposals for as long as I've worked here — brought the scope of our work to life in a whole new way.
Taken off the page and out of my computer screen, 
I started to make connections and realizations about our projects and partners which I never would have before. For example, hearing many of our researchers give their lightning talks on the first day allowed me to actually visualize their projects, since now I had faces and personalities to go along with names and project descriptions. Our project on drying beads, for instance, is something that I had thought I was familiar with, but listening to Johan Van Asbrouck from Rhino Research talk about them and give his plastic melting demonstration engaged me on a whole new level.
Overall, I found the meeting inspiring. It gave me a new perspective on my own work. Meeting all of these smart, accomplished people who are doing interesting and innovative things also gave me, as a young development practitioner, all sorts of ideas about how I could best apply myself, as well as some new thoughts and understandings about the future of this field.
The Horticulture Expo, which presented information and demonstrations from local projects and programs on the first day of the conference, was particularly intriguing. I was fascinated by the various bioplastic products being developed by Kasetsart University researchers and these products' promising results for postharvest storage.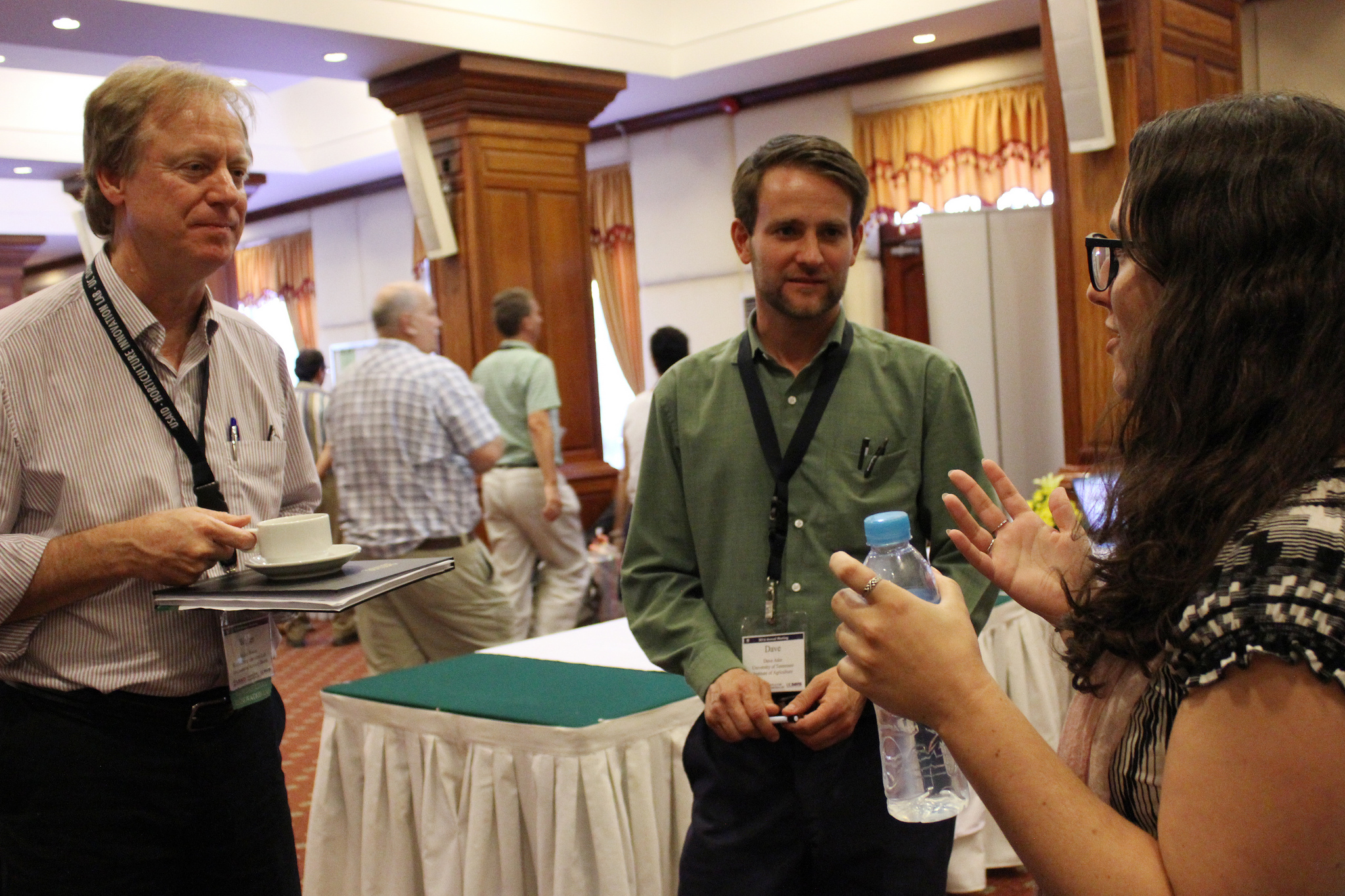 The thing that I enjoyed most, though, was getting to meet and engage with people one-on-one, exchange ideas, and learn from others' experiences and perspectives. Specifically,  I was able to talk with our collaborators at the University of Florida and North Carolina State University in person for the first time, which allowed us to have a more meaningful and productive conversation than we ever could have had over email. This has since helped to foster a greater flow of communication as we move further into our next round of Trellis selection and funding.
I think that creating the space for connections like these to be made is one of the most important successes of the annual meeting.
Editor's note: Elyssa Lewis also presented a lightning talk about the Horticulture Innovation Lab's Trellis Fund at the annual meeting. You can see her Trellis Fund slides on our website. She is seeking a master's degree in international agricultural development from the UC Davis Department of Plant Sciences.