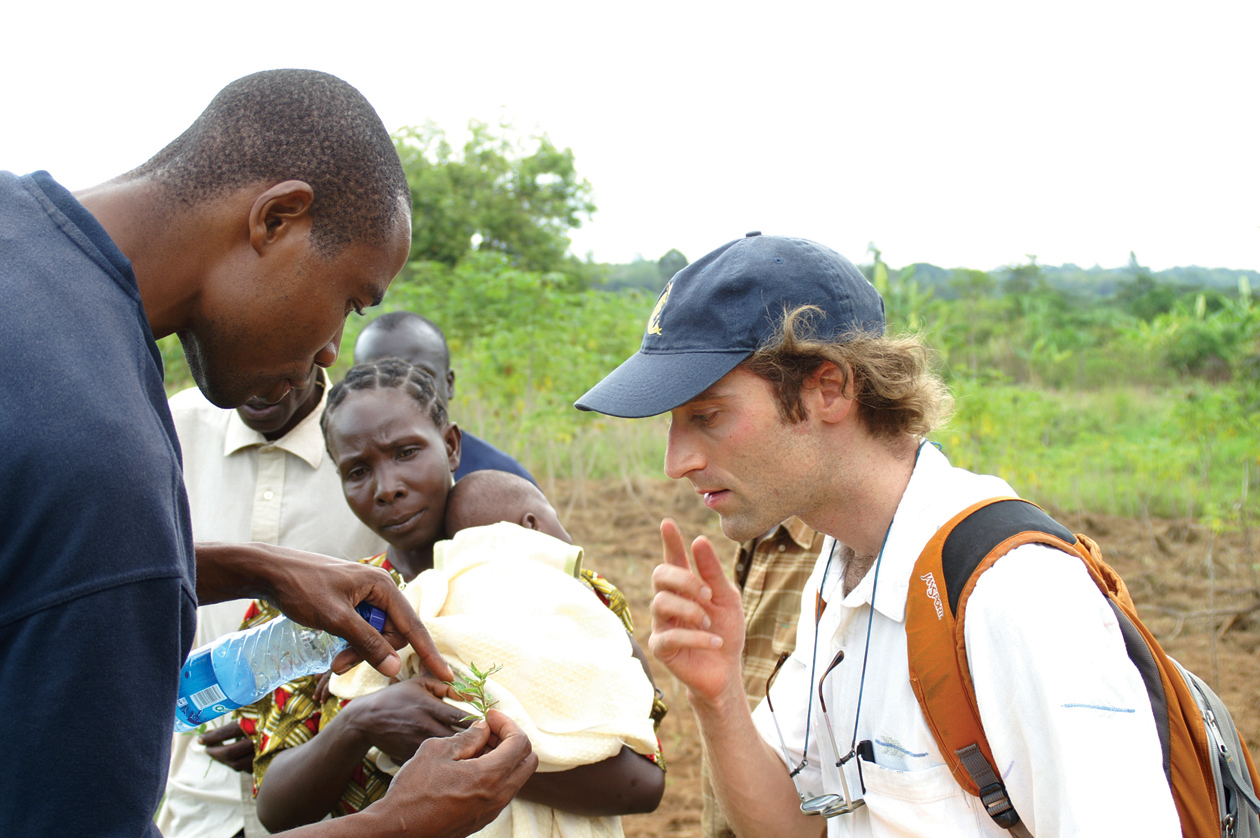 Second round of Trellis Fund projects awarded
Beginning this month, U.S. graduate students will travel to developing countries and work with smallholder farmers to solve problems with growing fruits and vegetables — thanks to 14 newly funded projects from the Horticulture Collaborative Research Support Program at UC Davis.
The students are participating in the Trellis Fund, which matches graduate students in agricultural sciences with in-country nonprofit organizations that work with smallholder farmers.
"With the Trellis Fund, our goal is to engage young people in an international experience — a chance to partner with a small organization working with real people with real needs and apply what they know about science," said Beth Mitcham, director of Horticulture CRSP. "For a small investment, we're creating lasting relationships and perhaps changing the career path of a young person."In the first round of Trellis Fund projects completed earlier this year, 10 UC Davis students supported projects throughout the developing world with a combined 124 training meetings, 1,935 farmer participants and 10 demonstration plots.
This new, larger round of 14 projects includes students from four different universities — North Carolina State University, Cornell University, University of Hawaii at Manoa and UC Davis. The students' knowledge, from soil science to tropical plants to agricultural economics, will be applied to real-world problems in Nepal, Uganda, Rwanda, Kenya, Tanzania, Honduras and Nicaragua.
"I think my Ph.D. program has prepared me with the technical and academic knowledge that I'll need. But while I've gone abroad before, I think it will be a lot different going to Uganda to work," said A.J. Campbell, Ph.D. student in Plant Pathology at UC Davis, who will be working with an organization called Eco-Agric Uganda on sweet potatoes. "I'm hoping to make a contribution to their project that will help it to be long-lasting, so it continues after this grant ends."
For each project, organizations are provided $2,000 to support their work, and graduate students are awarded travel funds plus $300 to continue providing horticultural consultation remotely throughout the year. The fund is administered by Horticulture CRSP at UC Davis with funding from the U.S. Agency for International Development.
The Horticulture Collaborative Research Support Program (Horticulture CRSP) builds global partnerships for fruit and vegetable research to improve livelihoods in developing countries. The program is managed by UC Davis and funded by USAID. For more information, visit http://hortcrsp.ucdavis.edu.
More information