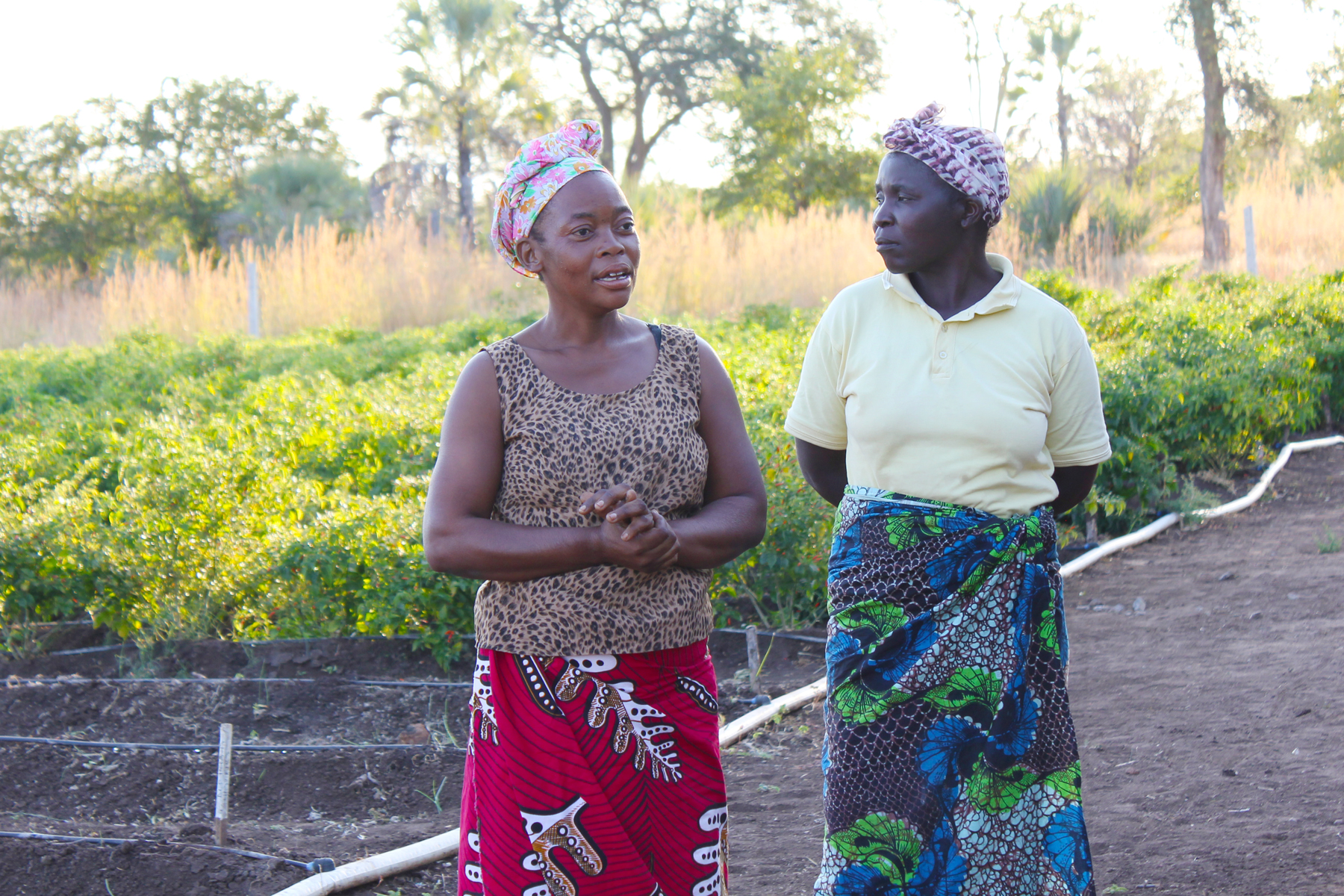 African indigenous vegetables and women who grow them in Zambia are the subject of two videos made by a team from Rutgers, the State University of New Jersey.
As a student with the Rutgers Center for Digital Filmmaking, Jeanpaul Isaacs visited Livingstone to meet the Nsongwe Women's Group. These women are growing vegetables with support from the Agribusiness in Sustainable Natural African Plant Products (ASNAPP) organization and Rutgers Professor Jim Simon.
The Horticulture Innovation Lab has worked with Simon, ASNAPP, and a team of international partners on improving the value chain for African indigenous vegetables in Zambia and Kenya. We are currently working with this team to develop a project focused on how growing and selling these vegetables can impact farmer nutrition, as related to household consumption and dietary diversity (announcement).
In the first video, Simon narrates the story behind how he and Steve Weller of Purdue University started working with vegetables such as African nightshade, amaranth, and spider plant. Once considered "famine foods," these vegetables were mostly foraged and available in the market during the rainy season.
"Farmers who enjoyed eating [these vegetables] now realized that with proper technologies they can not only grow these African indigenous vegetable crops on a 12-month basis, but they could also grow myriad other vegetables they enjoyed eating as well," Simon explains.
In the second video, Isaacs brings us into the homes of several Nsongwe women who tell their own stories about their families, education, health and farming.
One of the women, Lillian Nakazuka, explains her family eats a variety of vegetables from the garden. "My children are very happy about me being a farmer," she says. "They see how hard I work to ensure we have food on the table."
More information: