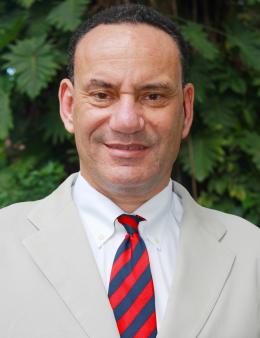 Alumni
Based In
Washington, D.C. (USA)
John Bowman is a senior agriculture advisor for the USAID Bureau for Food Security and as such serves as the AOR for the Horticulture Innovation Lab. He is also an ex-oficio member of the Horticulture Innovation Lab's International Advisory Board. 
Within USAID's Bureau for Food Security, John is program leader for the Safe and Nutritious Foods Program Area. He has more than 35 years of experience working in international agriculture, between research programs, private companies, and government agencies. He worked for the international development company DAI for over 15 years, as a chief of party, consultant, and specialist focused most often on agribusiness, food safety standards, quarantine pests, and zoonotic diseases. He has also previously worked on potato supply chain design and management for Universal Robina Corporation (Philippines/China/Thailand), Technico Pty Ltd. (China) and PepsiCo (EU and Latin America). He worked as a senior research fellow with the International Center for Tropical Agriculture (CIAT) and also as a postdoctoral fellow with the International Maize and Wheat Improvement Center (CIMMYT).
John holds a doctoral degree in plant pathology from the University of Illinois at Urbana-Champaign, master's degrees in plant pathology and Ibero-American studies from the University of Wisconsin-Madison, and a bachelor's degree in biology and Spanish literature from Bowdoin College.