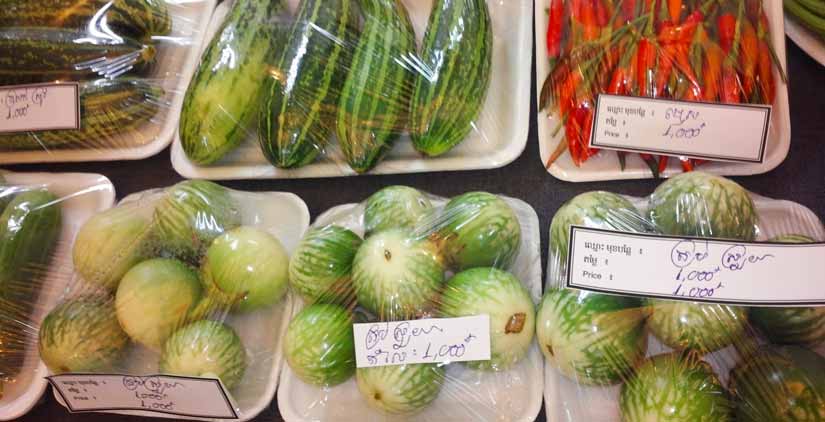 Update: The deadline to submit an abstract has been extended to June 30, with early registration available until July 15.
Cambodia will be the setting for the International Society for Horticultural Science's third "Southeast Asia Symposium on Quality Management in Postharvest Systems." The symposium will be Aug. 13-15 in Siem Reap.
This ISHS event will highlight innovations related to postharvest aspects of the horticultural value chain, including food safety, reducing postharvest losses, processing, fresh-cut, packaging, microbiology, supply chain management, and seed quality.
May 30 June 30 is the deadline to submit an abstract.
Who is participating
Agricultural scholars from universities, government ministries, and non-governmental organizations will attend, from countries throughout Southeast Asia and the rest of the world. University students are also encouraged to participate.
"This is a great chance for students to publish and learn a lot about new technologies and new research—especially for students in Cambodia, since there's not many chances for them to go abroad to other international conferences," said Borarin Buntong, one of the organizers."We're urging students not just from RUA, but from other institutions and universities in Cambodia to participate in this event."
Buntong is a convener of the conference and also the head of the Postharvest Technology Department at the Royal University of Agriculture in Cambodia. Glenn Young, professor at the University of California, Davis, is the other official convener.
Young explained that organizing this event together is part of a "long-standing partnership between RUA and UC Davis focused on building capacity for agricultural research at RUA and extending that knowledge to agricultural communities throughout the country."
The Horticulture Innovation Lab is one of the event's sponsors, along with Duksung Women's University in South Korea. The World Vegetable Center (AVRDC) is providing technical support.
Confirmed keynote speakers include Elizabeth Mitcham (director of the Horticulture Innovation Lab), John Bowman (U.S. Agency for International Development), and Anil Kumar Anal (Asian Institute of Technology).
Regional focus
"I expect we'll talk about real, practical ways of reducing postharvest losses, particularly for horticultural crops in developing countries in Asia," Mitcham said. "Improving postharvest handling of fruit and vegetable crops can have a big impact on food availability."
To that end, the Horticulture Innovation Lab has funded two research project in Cambodia related to postharvest handling, food safety, and market linkages.
"Right now a lot of produce is imported into Cambodia, and there is a desire by Cambodians to have better access to locally grown fruits and vegetables—which would be beneficial to local farmers as well," Mitcham said.
Young explained that in addition to being an agricultural region, Siem Reap is also a center of activity for national government and international partners who are interested in developing Cambodia's agricultural value chains.
"Cambodia is surrounded by countries that take a diversity of approaches to their economies and agricultural sectors," Young said. "The path that Cambodia will follow is unclear right now—what model will they follow?"
More information about this symposium is at http://www.seasia2015-cambodia.com/.