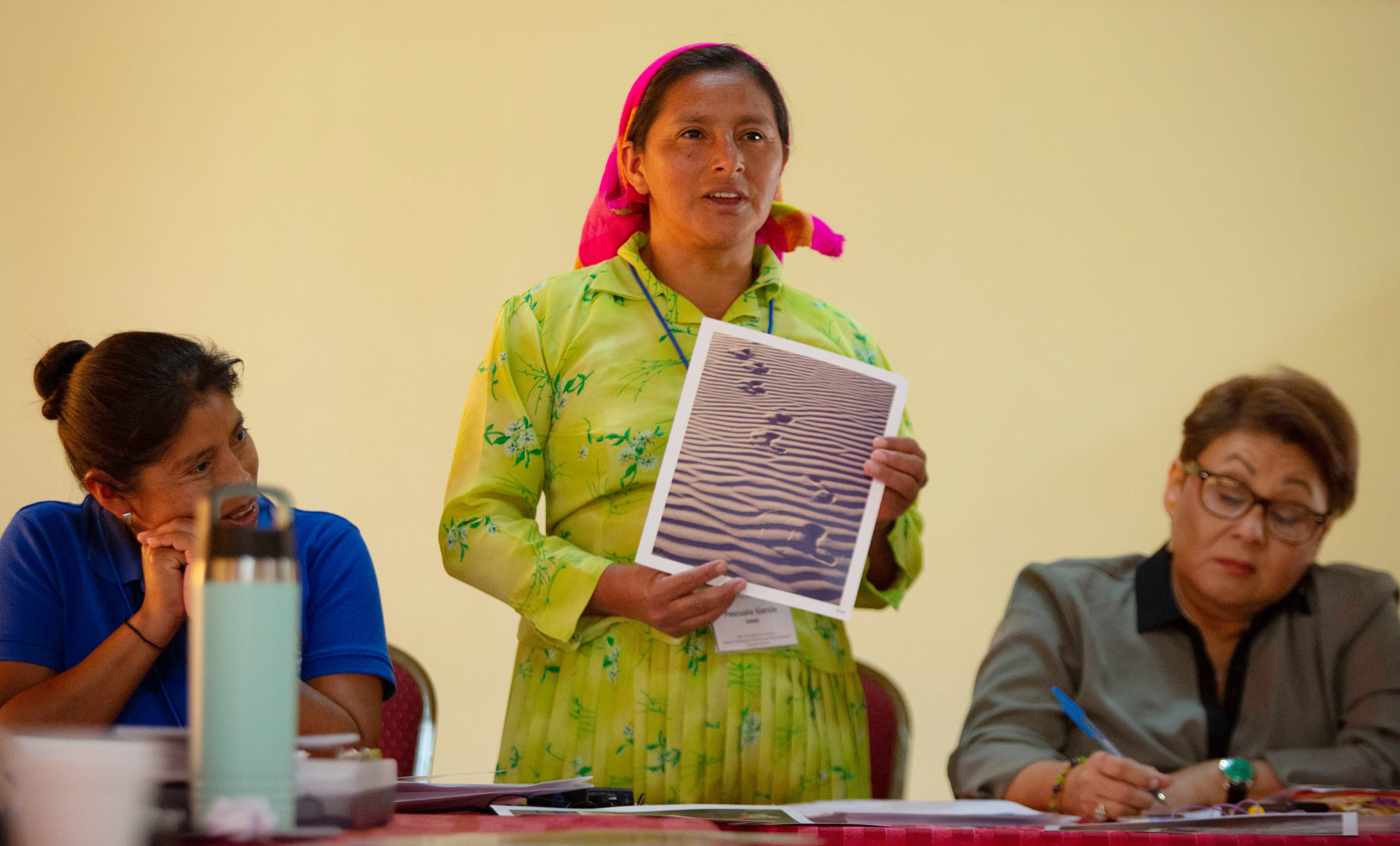 In Honduras, an interdisciplinary team of researchers from Penn State and the Panamerican Agricultural School, Zamorano, worked to identify and address barriers women and smallholder farmers face in the production, consumption, and selling of horticultural products. Furthermore, how could the horticulture value chain support equity and empowerment for women? 
Our team used a gendered economy approach that acknowledges the structural, economic, and cultural forces that shape gender inequalities. Through rigorous, mixed-methods research, we have learned valuable lessons regarding gender in the Feed the Future region of Honduras.
We also designed, delivered and evaluated a gender-integrated farmer field school that engaged Lenca women with hands-on horticulture production techniques and gender focused themes including intra-household dynamics, self-esteem, and leadership.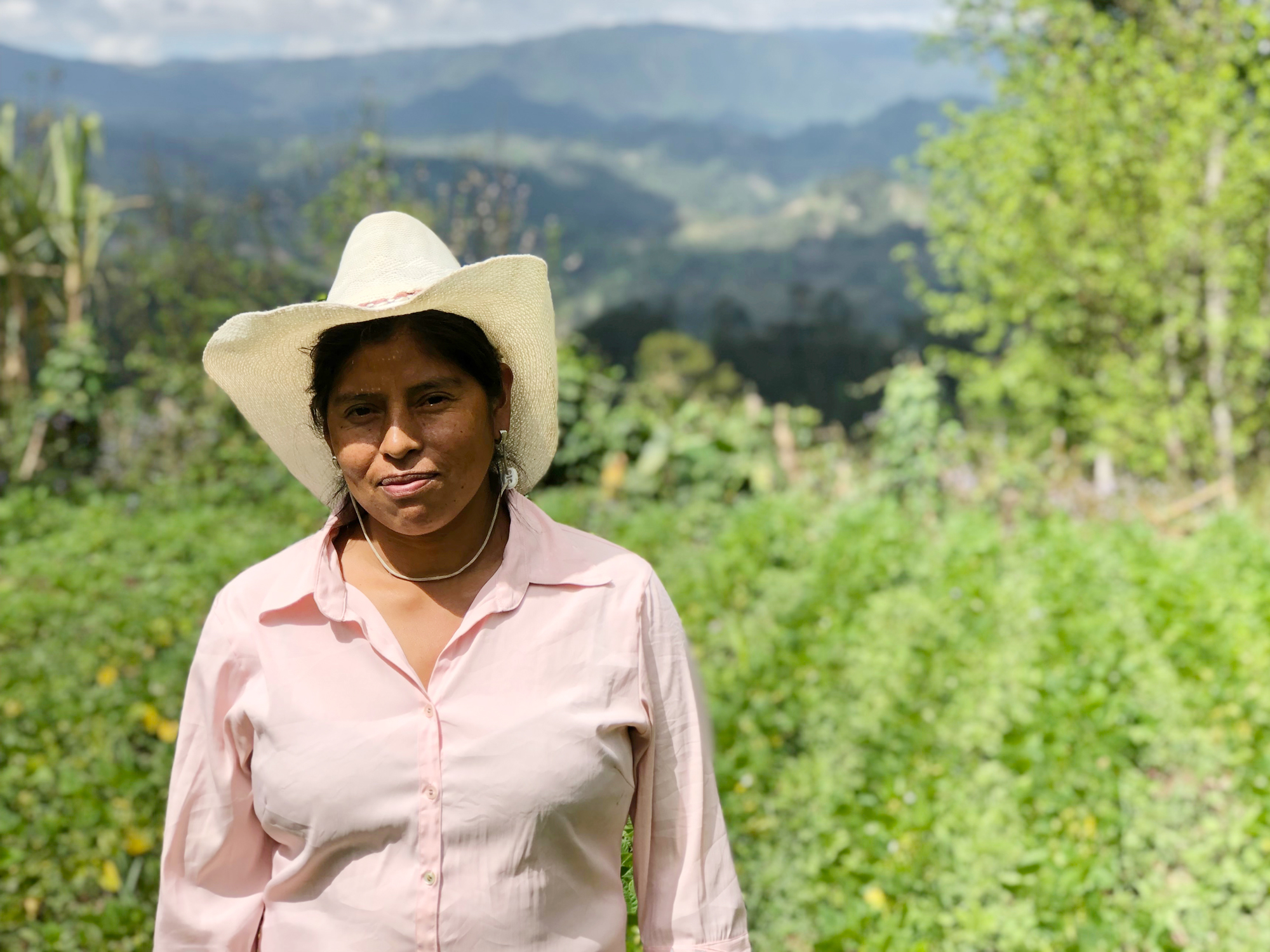 Our research and agricultural education program reinforced that:
Gender does not just refer to women. Including men in programming is important, but programs must be thoughtful and deliberate about when to do so. Keep in mind that in some contexts, single-gender groups are most appropriate.

Incorporating gender equity from the design stage of a research project is critical. We need to ensure women will be able to participate by including them in decision-making about project logistics (time, location, meeting days) and ensure women with care responsibilities are able to attend by providing childcare, meals, and transportation. Be aware of the level of women's participation — ensure they are able to contribute and engage at a meaningful level. Do not simply count heads. Here are some tips for incorporating gender into a research project.

Be cognizant that research projects and development projects place demands on participants' time. A more equitable labor arrangement, in which men provide some of the labor required for household reproduction, can increase project uptake and sustainability.

Addressing structural challenges, such as access to credit or markets requires longer term projects. Similarly, community and institutional gender norms matter and are difficult to shift.

Researchers need to collect gender-disaggregated data, including information on allocation of labor and decision-making. Consider how your project will affect the gender distribution of labor/time within the household, and who will make decisions about project outcomes. For example, who in the household will decide how increased production or income is used?

There is a latent demand for gender training. Both individuals in smallholder households and institutions (including NGOs and universities) respond positively to gender training and are eager to understand how gender issues affect their work. Don't underestimate the willingness of participants to work through sensitive issues.
Opportunities to improve conditions for women in agriculture exist in many different regions and contexts. Research for development must continue to investigate the deeply entrenched gender norms that influence intra-household dynamics, including household division of labor and decision-making. 
Achieving gender equity is a process that takes time and investment. Recognizing disparities and striving towards more equitable conditions through gender responsive approaches can result in more successful projects as well as improved well-being for men and women alike. 
Paige Castellanos contributed to this blog post. The Feed the Future Innovation Lab for Horticulture recently completed its project focused on empowering women through horticulture in Honduras, led by Penn State researchers. Find additional project information such as research findings, useful information products and partner organizations or explore the Horticulture Innovation Lab's gender-related resources.