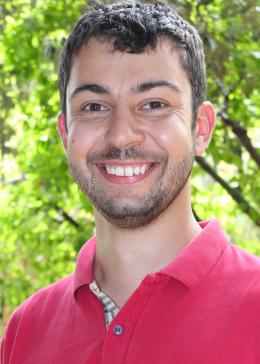 Alumni
Based In
Davis, California (USA)
Angelos Deltsidis worked for the Horticulture Innovation Lab as an international postharvest specialist, providing expertise in postharvest technology of perishable crops, primarily fruits and vegetables, to projects located throughout the developing world. He was also responsible for leading the team's work collaborating with the Nutrition Innovation Lab in Bangladesh.
While working at UC Davis, Angelos split his time between the Horticulture Innovation Lab and the UC Postharvest Technology Center, where he also served as the associate director. 
Throughout his career, Angelos has worked to address food waste in the developing world due to insufficient technologies or improper practices followed. He came to the Horticulture Innovation Lab because of his passion for doing work internationally in places where it is most needed.
As a graduate student, Angelos focused on the postharvest life of tomato fruit and how low temperature storage and modified atmospheres affect the aroma profiles of the fruit. He earned a doctoral degree in Postharvest Physiology and a master's degree in agribusiness from the University of Florida. He also holds a bachelor's degree in Agriculture Crop Production and Rural Environment from the University of Thessaly in Greece.
Favorite fruit:
Tomato. Because botanically it's a fruit. Just kidding. Mango is my favorite as it also is called the "king of fruits" in South Asia.
Memorable fruit or vegetable encounter:
Eating mangoes in my first trip to Bangladesh. That's when it became my favorite fruit!
What is your favorite travel tip?
Pack light, but also be prepared! It's not fun to get stuck in NYC in January with no winter clothes since you were originally heading to Africa!
Organization(s)