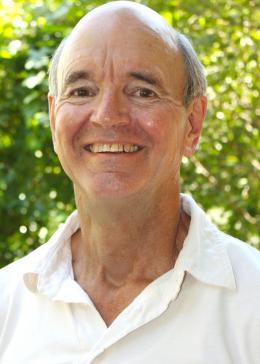 Collaborators
Former leader of technology and innovation
Based In
Davis, California (USA)
Michael Reid previously served as the Horticulture Innovation Lab's leader for innovation and technology, where he identified and developed new technologies to address constraints to horticultural production for smallholder farmers. Michael still collaborates with the Innovation Lab providing expertise while in retirement.
He is currently a professor emeritus at the University of California, Davis, and a postharvest extension specialist emeritus with the UC Division of Agriculture and Natural Resources, after officially retiring in 2010. For the majority of his career, Michael worked with the California flower industry on improving the life of cut flowers and potted plants. Among other awards, he was inducted into the California Floriculture Hall of Fame. He also served as Editor-in-Chief of Scientia Horticulturae for 10 years. He was first appointed to the university in 1979. 
Michael is driven by a long-held passion for improving the livelihoods of people in the developing world. A plant physiologist and molecular biologist by training, Michael is also interested in engineering, electronics, and information technology. He developed technologies for overcoming the effects of ethylene, improving water relations, and reducing pathogen attacks on flowers. He has worked with flower growers throughout the world, in Europe, Asia, Central and South America, Africa, and Australasia. In addition to English, Michael speaks French and Spanish.  He holds degrees from the University of Auckland, New Zealand, including a B.S. in botany, M.S. in microbiology, and Ph.D. in cell biology.
When I'm not working, you can find me … 
Building a house in New Zealand.
Favorite agricultural advice?
The best fertilizer is the footsteps of the farmer.
Memorable fruit or vegetable encounter:
Smuggling a durian fruit into my hotel in Thailand.
Organization(s)