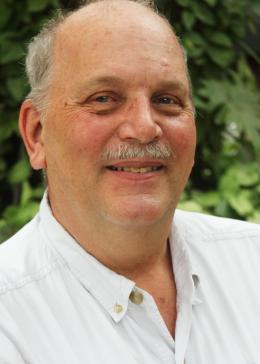 Alumni
Based In
Madison, Wisconsin (USA)
Jim Nienhuis is a professor at the University of Wisconsin-Madison and also serves as a principal investigator on Horticulture Innovation Lab projects focused on vegetable production in Central America.
His lab's research focuses on breeding for disease resistance in snap beans, tomato, chili pepper and squash. In Wisconsin, his team focuses on breeding snap beans for processing and also develops early maturing chili pepper and tomato cultivars adapted to Wisconsin. In Central America, the team's work is focused on providing increased income and enhanced nutrition to rural families through the development of disease-resistant cultivars — with a current focus on the use of grafting technology to control soil pathogens.
Nienhuis is fluent in Spanish and has worked extensively over the last 30 years in vegetable production in Central America, primarily to support and train students from Central America in horticulture, plant breeding and genetics. He was recently honored by the Instituto Tecnologico de Costa Rica with a Chancellor's Award for International Service. 
He holds a a Ph.D. from the University of Wisconsin, Madison in plant breeding and genetics; an M.S. North Carolina State University, Raleigh, in horticulture and statistics; and a B.S. from the University of Illinois, Champain-Urbana, in agronomy.
Favorite vegetable: Spinach
Organization(s)